| | |
| --- | --- |
| Posted on December 4, 2015 at 7:55 PM | |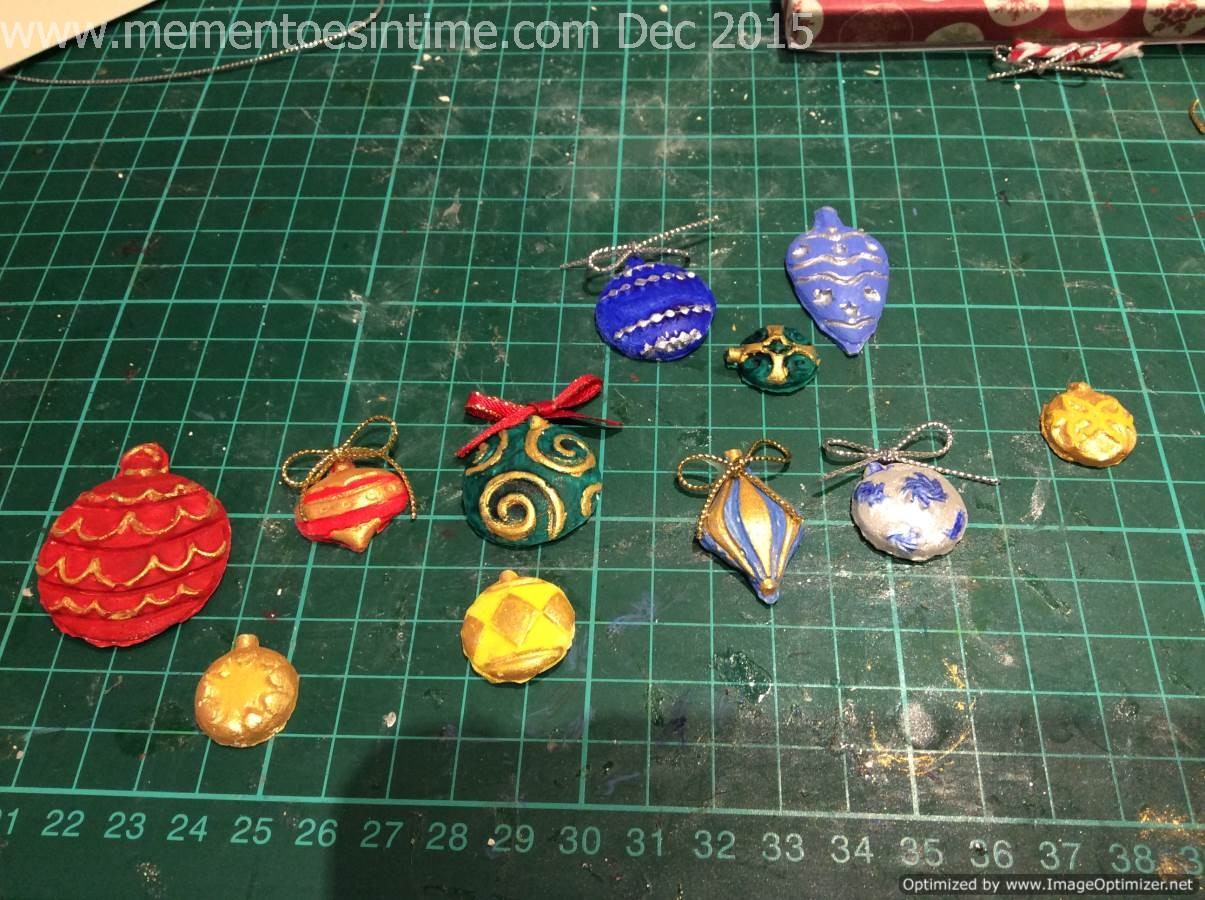 Another busy day visiting, so I thought I would just post a couple of photos of some sweet little Christmas ornaments I made the other night. Sorry about the quality of the photos which were taken under artificial light. Also I was embarrassed to see the state of the craft mat, but at least it shows how much use it gets.
Anyway, the link to yesterday's post about the igloo cake, was that these little ornaments were made using a cake mould. I was rifling through my cake making supplies looking for inspiration for the cake and found these. No point keeping them for all the cakes I am not going to make, so much better to use them for other craft projects. 
I have used plaster of paris to make them, which is always a bit touch and go, as to how they will turn out. Air dry clay would be tougher and better but as I  couldn't find any in my craft supplies but had bags a huge bag of plaster of paris (no idea why), this was the best option.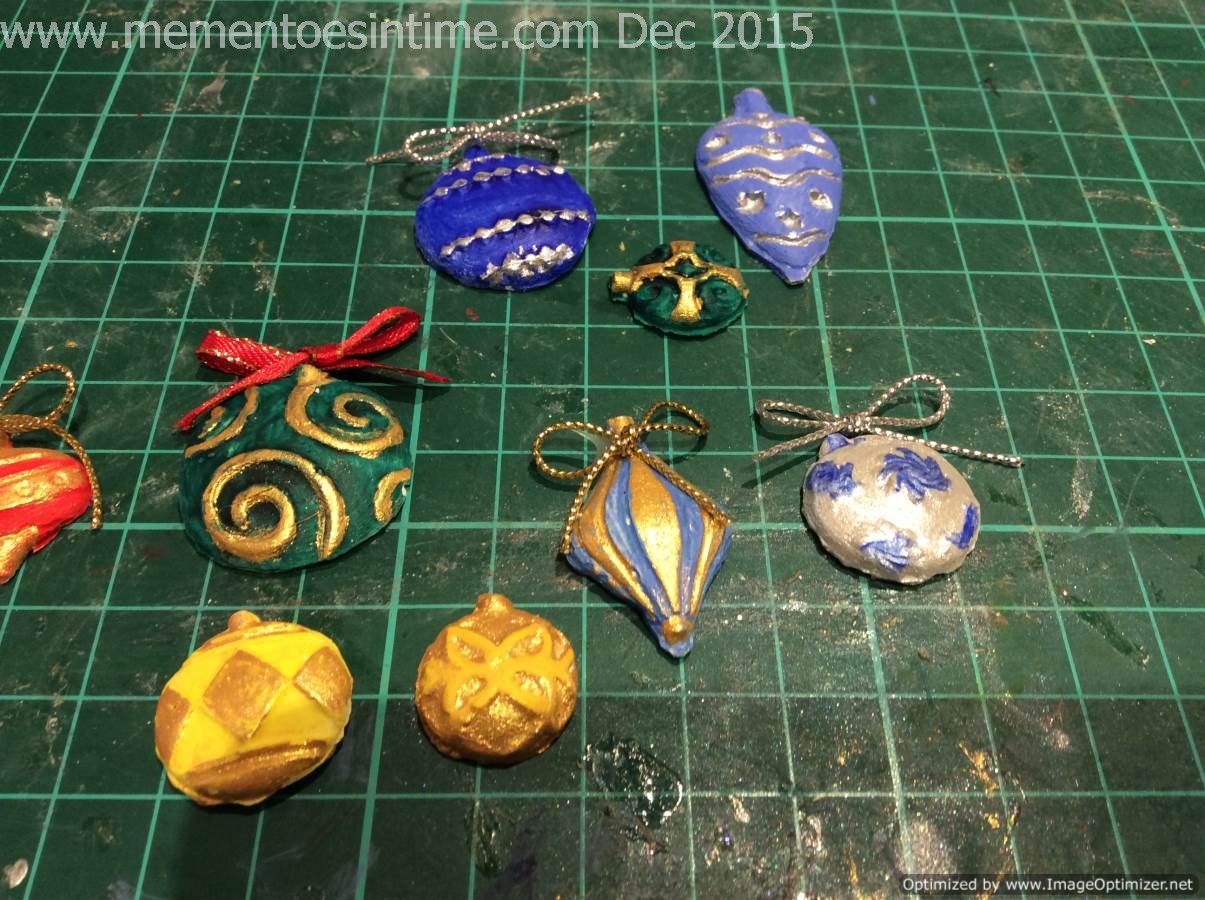 Then the fun part, painting them with some acrylics. I intended to use these on one of the Aperture Cards that I will be posting next week but I might mount them directly onto a card instead. They are nice enough to be more prominent on a card. Of  course they will not be strong enough to stand up to posting, so clay would have been better. I will post the result up as soon as I have finished it. Have a great weekend!