| | |
| --- | --- |
| Posted on December 20, 2015 at 10:10 PM | |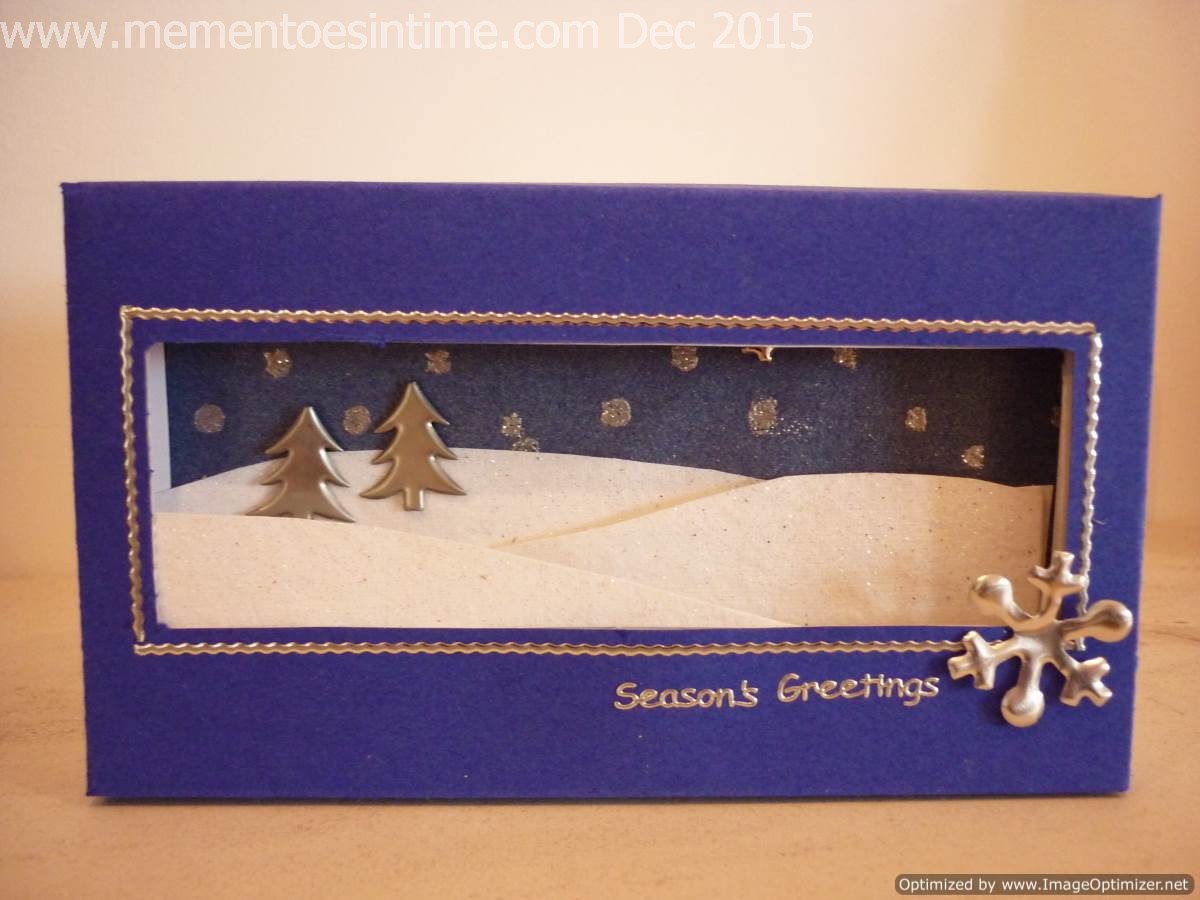 Today's Aperture Card features a snow scene. I don't know if it is wishful thinking with these snow scenes that I keep creating but I love them! The funny thing is that the moment my husband bought two rather expensive sledges three years ago, there has not been a single flake of snow around here to speak of. The sledges have been gathering dust and cobwebs in the garage ever since. Typical!
Anyway, to get the single window on this card, just cut across the three rectangle windows to form a large aperture that you can go to town with and decorate as you wish.
As I type I am having some more ideas for this one, so I might have to go and make a couple more. Don't worry, I probably won't post them on the blog, as I am sure you are pretty much sick of seeing all these.
This is the second to last one of these Aperture Cards and you can always tell the templates I enjoy using the most as they get hundreds of demos made! Last one tomorrow.