| | |
| --- | --- |
| Posted on December 9, 2015 at 9:00 PM | |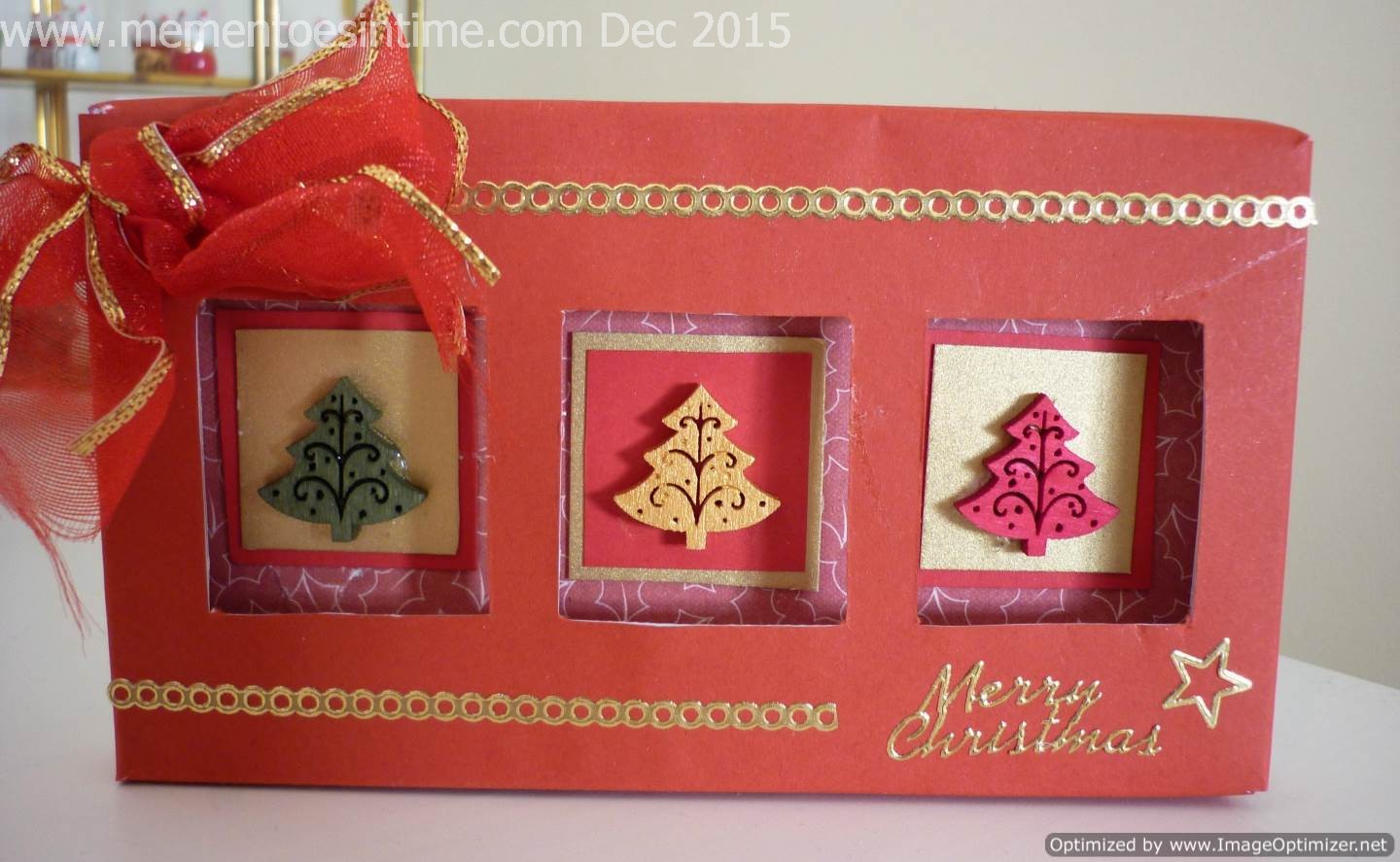 Oh my goodness, the size of my ironing pile today! Do I just put it in another room and conveniently not be able to see it, or do I tackle the mountain? I think I have to face it, or else everyone will be complaining that they have to wear the clothes left in the bottom of their cupboards, or walk around looking like they have just stepped out of a bush.
Anyway, here is today's card, number 3 in the series using the '3 Aperture Card.' The last two posted used circle apertures, so this one has rectangular ones instead, which works well with the shape of the embellishment.

I  really love the little wooden shapes available now,  they are so detailed and pretty. I am using them exactly as they came in the packet really, except for the gold one which I have painted with gorgeous glittery gold paint. This gold paint is sooo fantastic. I bought a huge bottle at great expense from Collins Craft in Perth, WA a few years ago and I am very protective of it. Nowhere else stocks such gorgeous paint, that really sparkles and it even seems to have flecks of real gold in it, although I doubt this is true at the price I paid.
Anyway, not much else to do with this card, just mount and add a ribbon.
Try not to sit on it though, as I have clearly done to mine...yes I really did sit on it! Please ignore the huge dent on the top corner and try to imagine a perfectly finished item...