| | |
| --- | --- |
| Posted on December 16, 2015 at 5:50 PM | |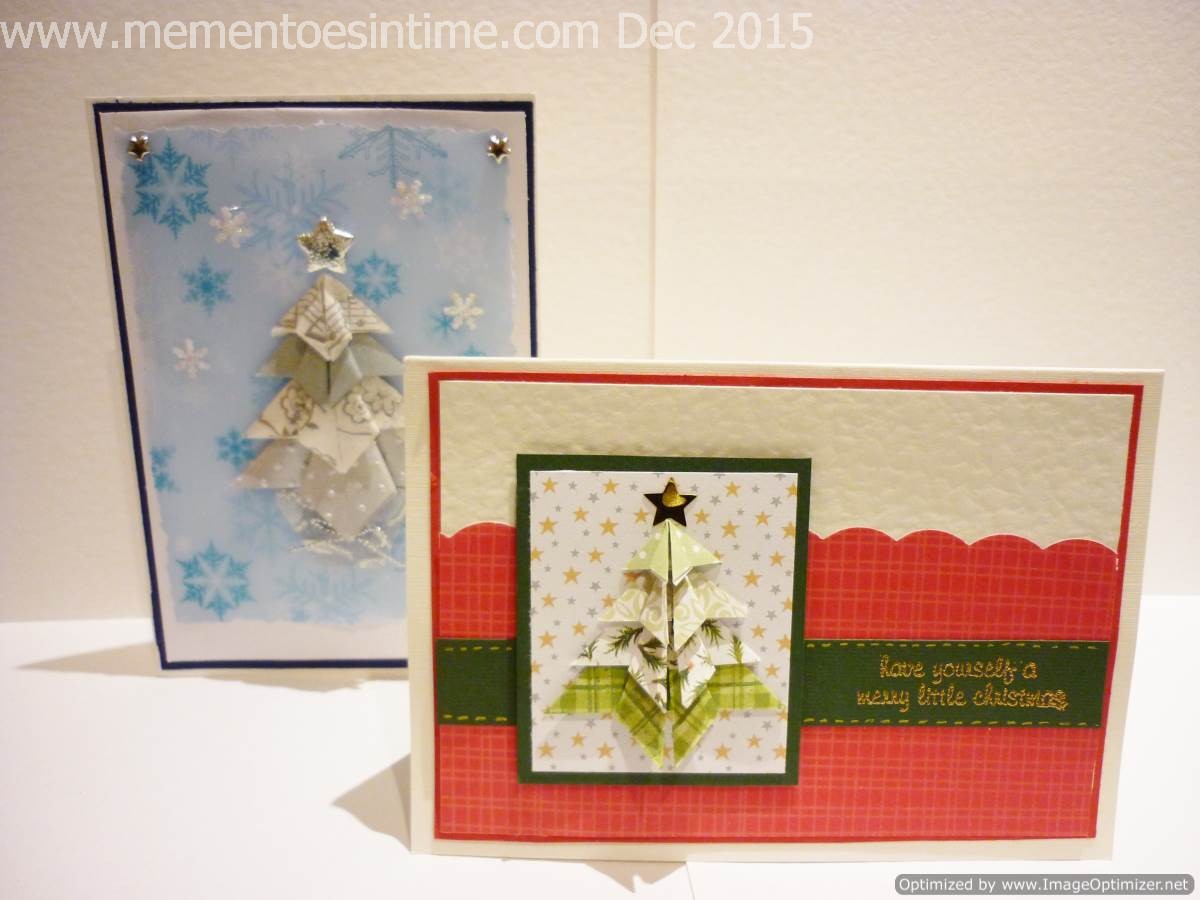 A couple of weeks ago, I was lucky enough to go to a fantastic Japanese show. There were lots of stalls there with tempting things to part you with your money. I won't say how much I spent but I did come back with some lovely Japanese stationery (Japanese stationery is the best), hair accessories, fluffy toys and other things. I managed to keep away from the Sake tasting thank goodness, although my husband was quite keen on the beers. Actually, most of the things for sale were pretty expensive, so it was a case of look but don't touch!
Beautiful Japanese dolls caught my eye, as you can see below.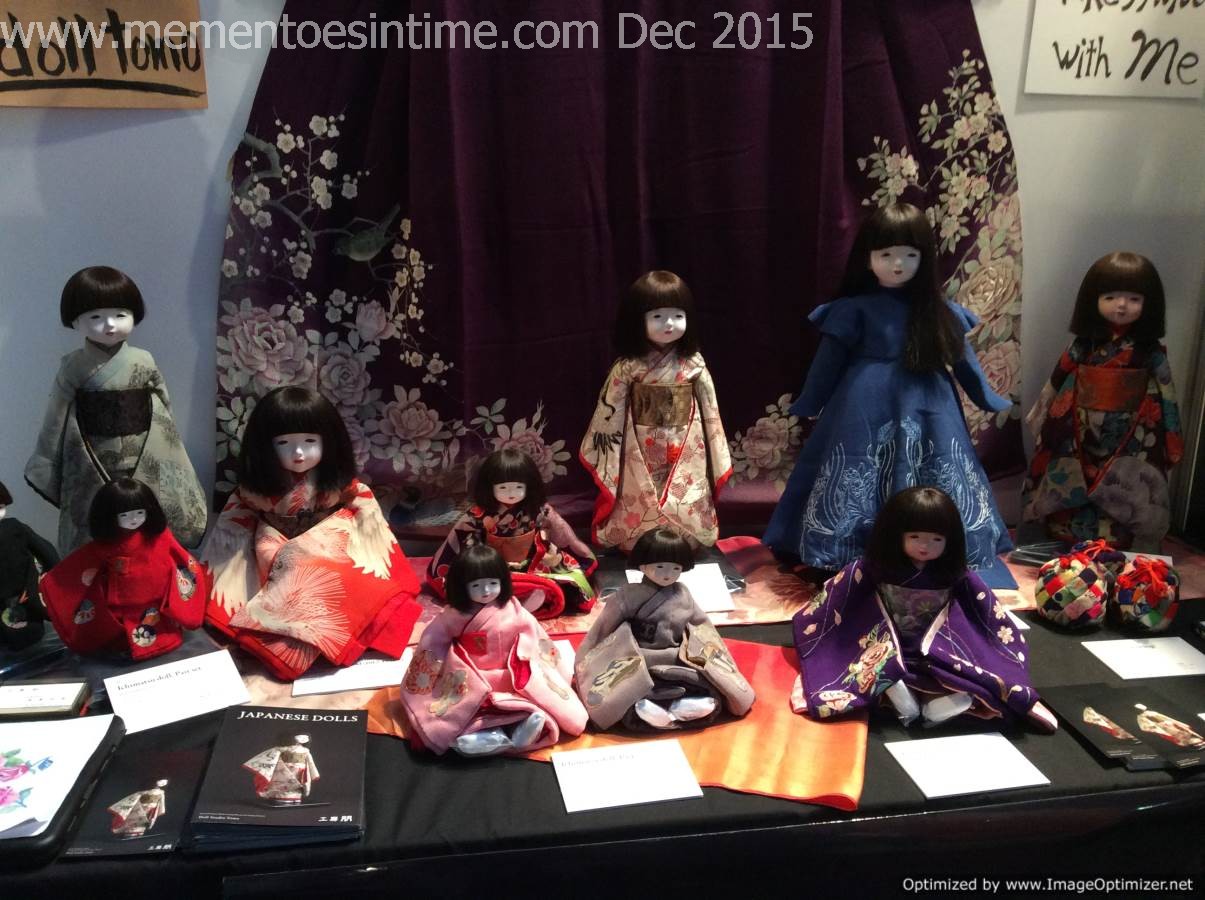 Also, stunning miniature flower garden arrangements.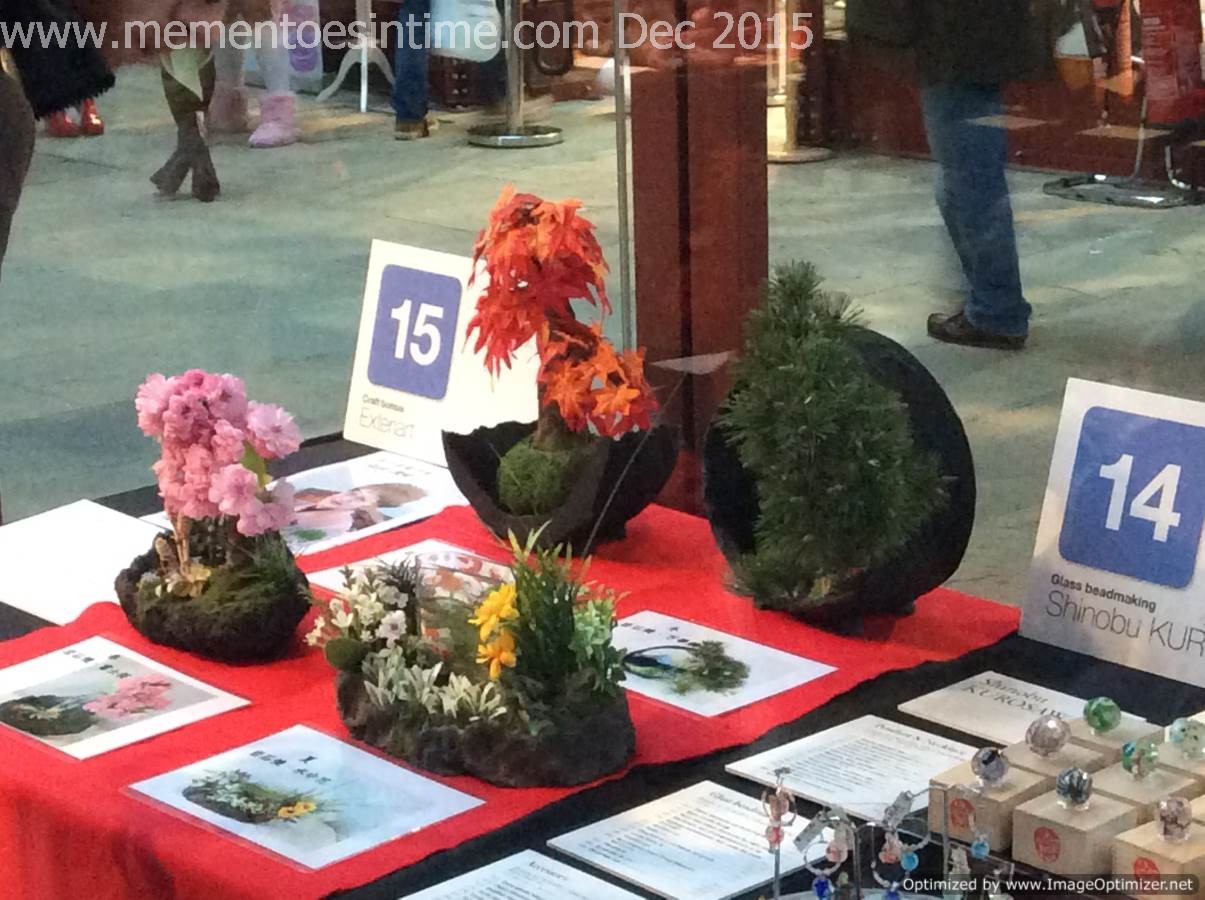 Anyway, as is always the case when you go to shows, I came back full of enthusiasm for all things Japanese. So in the spirit of Christmas and Japan, here are a couple of quick but I think, stunning cards to make using a simple folding technique.
You can get a template on the Member pages, which helps with the folds and I will post a quick 'how to' soon, if you haven't already seen these made.The template includes squares in different sizes so you can create a larger tree or some smaller ones as shown in the demo cards below.

This first card uses stamped papers in a silver theme and mounted on some blue vellum paper and secured with star brads. I've added some extra glitter snowflakes as well.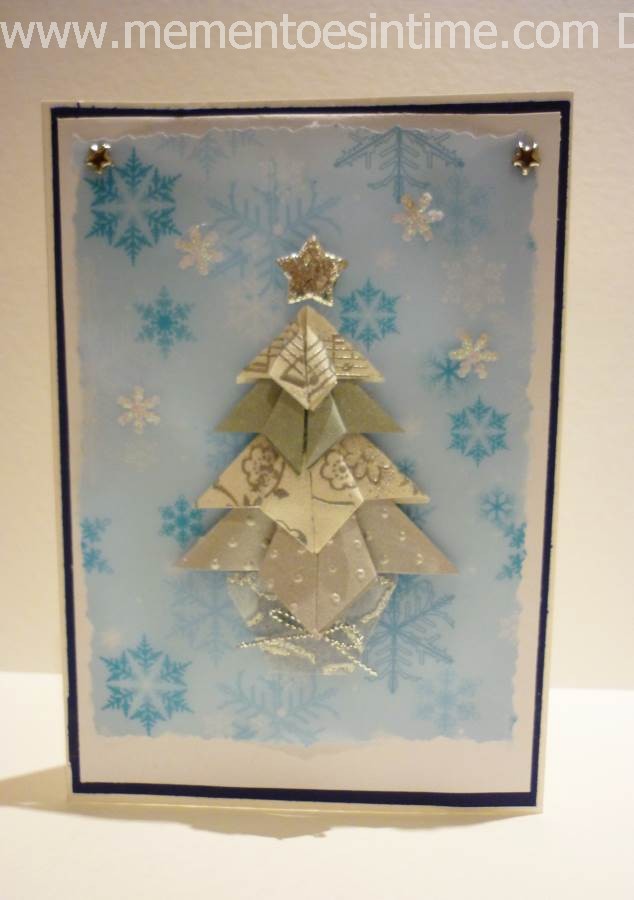 This next card is in a traditional red and green theme, with mixed green papers and a small foil star.