| | |
| --- | --- |
| Posted on February 7, 2018 at 2:20 AM | |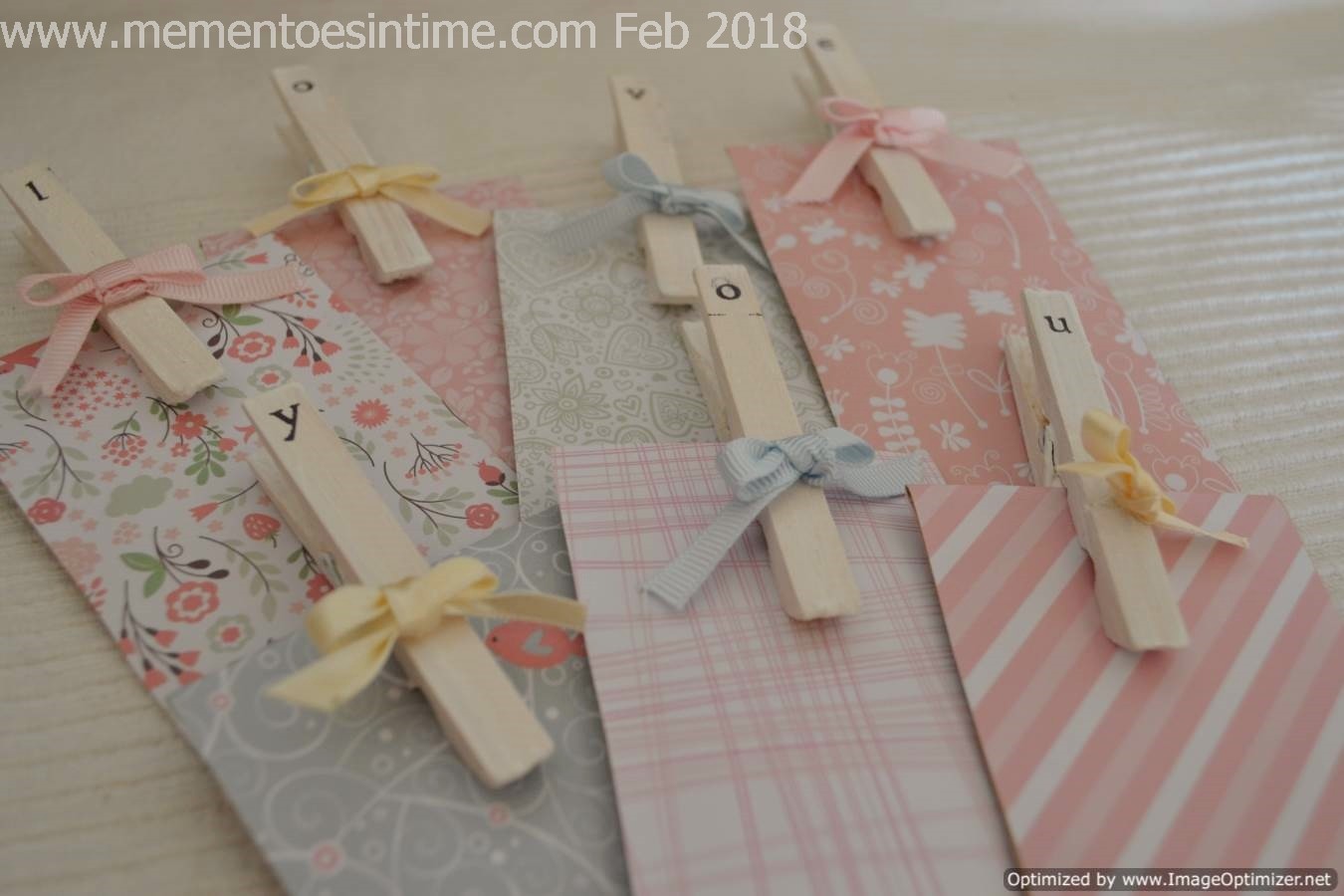 If you followed the Christmas projects posted on the blog, you will have seen that decorated pegs featured in a few of them. I love the effect from simply painting the pegs white and stamping on them. For this project, I have stamped individual letters and used them to keep my decorated money wallets closed. Money wallets, if you are not sure are just those little brown envelopes you can get in any stationery store but of course you could just use mini envelopes.If you don't have those then browse around the member pages, I am pretty sure I posted a free download to something similar you could use a while back!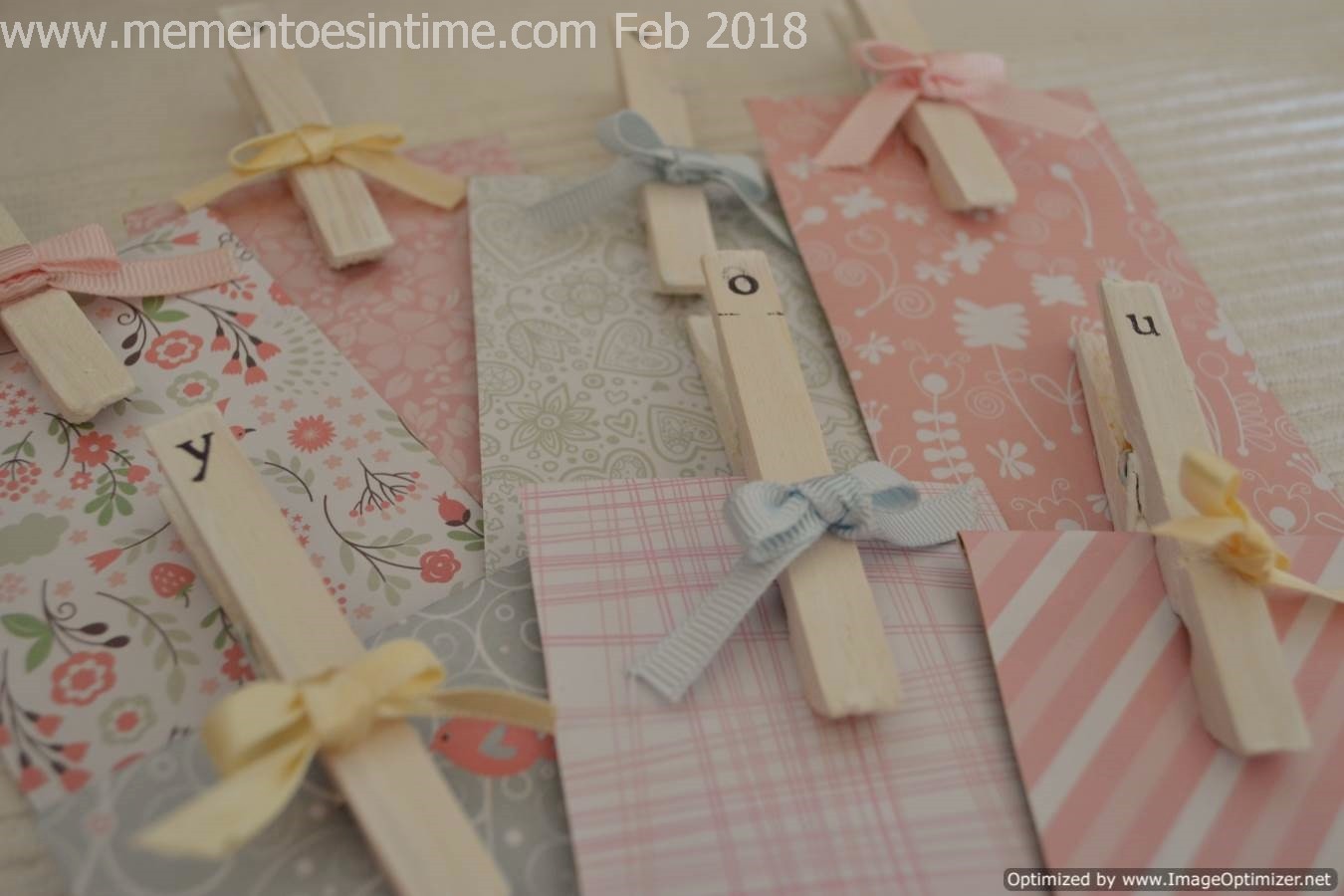 There is a note inside each one but you could add a small chocolate gift inside instead and you could hang these banner style on a string.
I just love this set of pastel papers which work so well together and the fact that they are pink rather than red, makes me happier to give to a friend or daughter and not just your 'better half'!