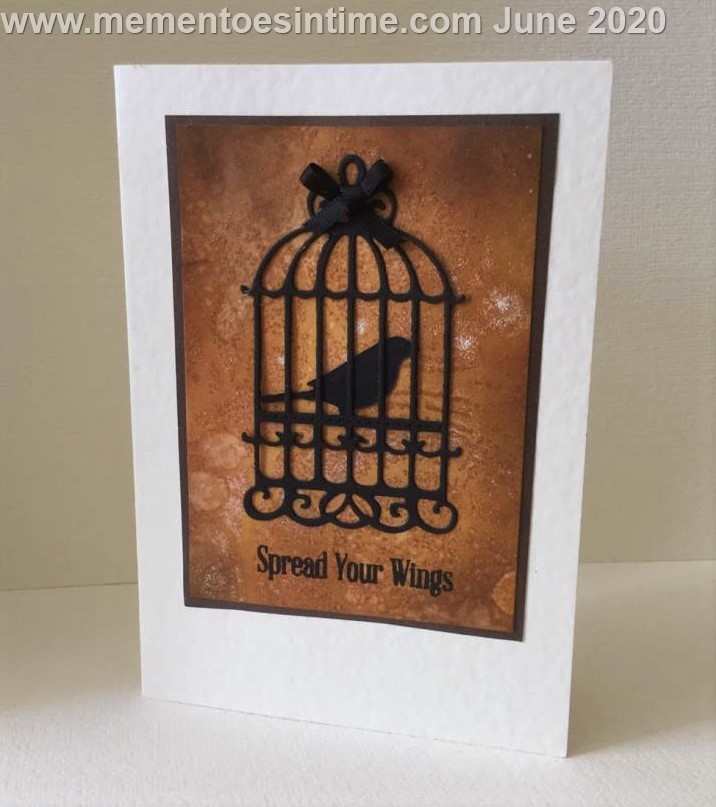 Today I am taking a break from the '52 Cards' series as we are now almost half way through and instead, I am posting the first part of a mini-series that I have wanted to do for some time. I love the Tim Holtz/Ranger products and they feature a lot on this blog but I hadn't had the chance to use the Distress Resist Spray until now. I won't be covering all the ways you can use this spray but I got myself a bottle and spent some time playing around with it, so thought I would just post up my thoughts and notes as others may find it useful.
I have to be honest and say that initially, I was not that impressed with it and was struggling to see what I could do with it but as with all these things, you need to give yourself a chance to play around with them and create 'happy accidents'. The more I used it, the more I could see a use. What I really like about it is the texture effect that you can get. This is not something that can be portrayed well in a 2-dimensional photo but I really love the worn look you can make with this spray.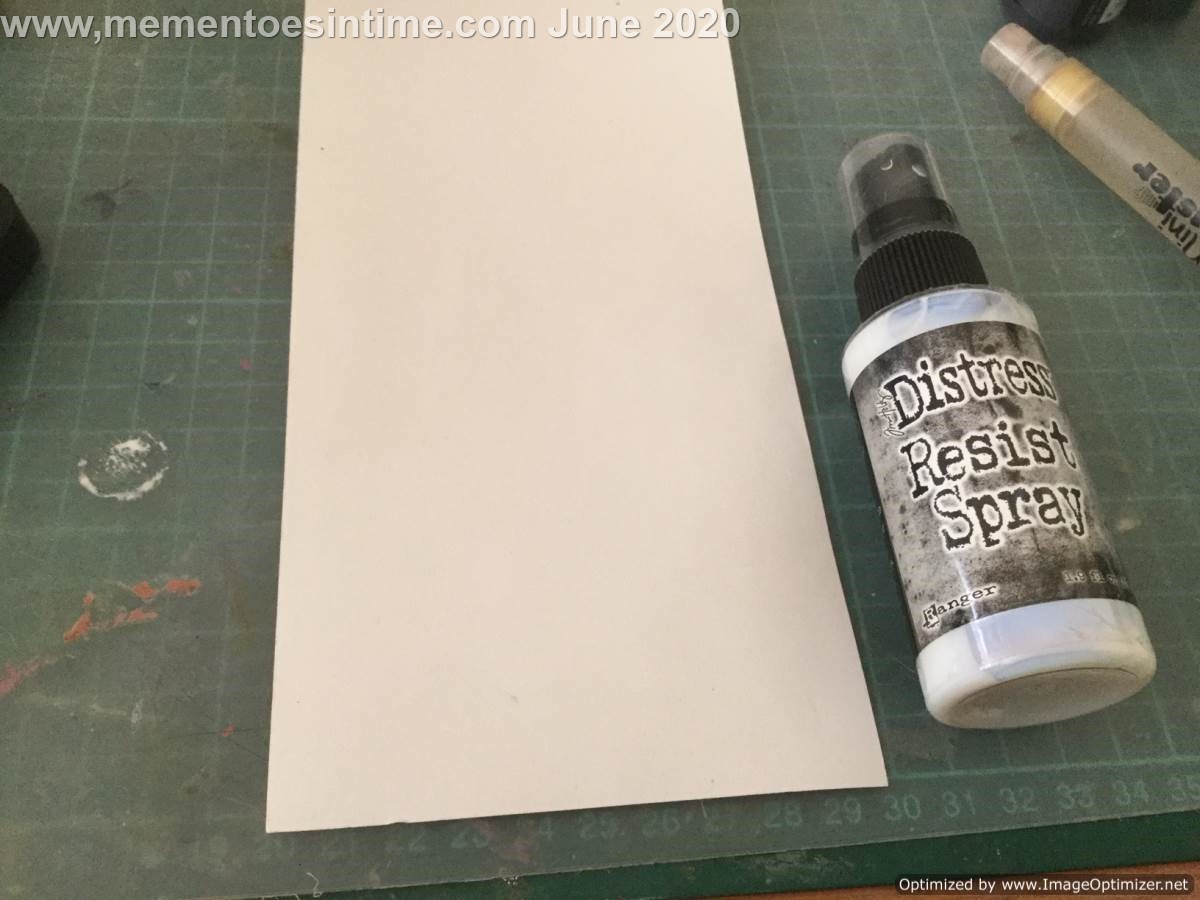 So what is Distress Resist Spray? According to Ranger's website, Distress Resist is a textured spray that dries clear and is water resistant. It can be used direct to surface for a splattered effect or through a stencil. So, I will start with stencils!

Technique 1 - Stencils (spraying through the stencil)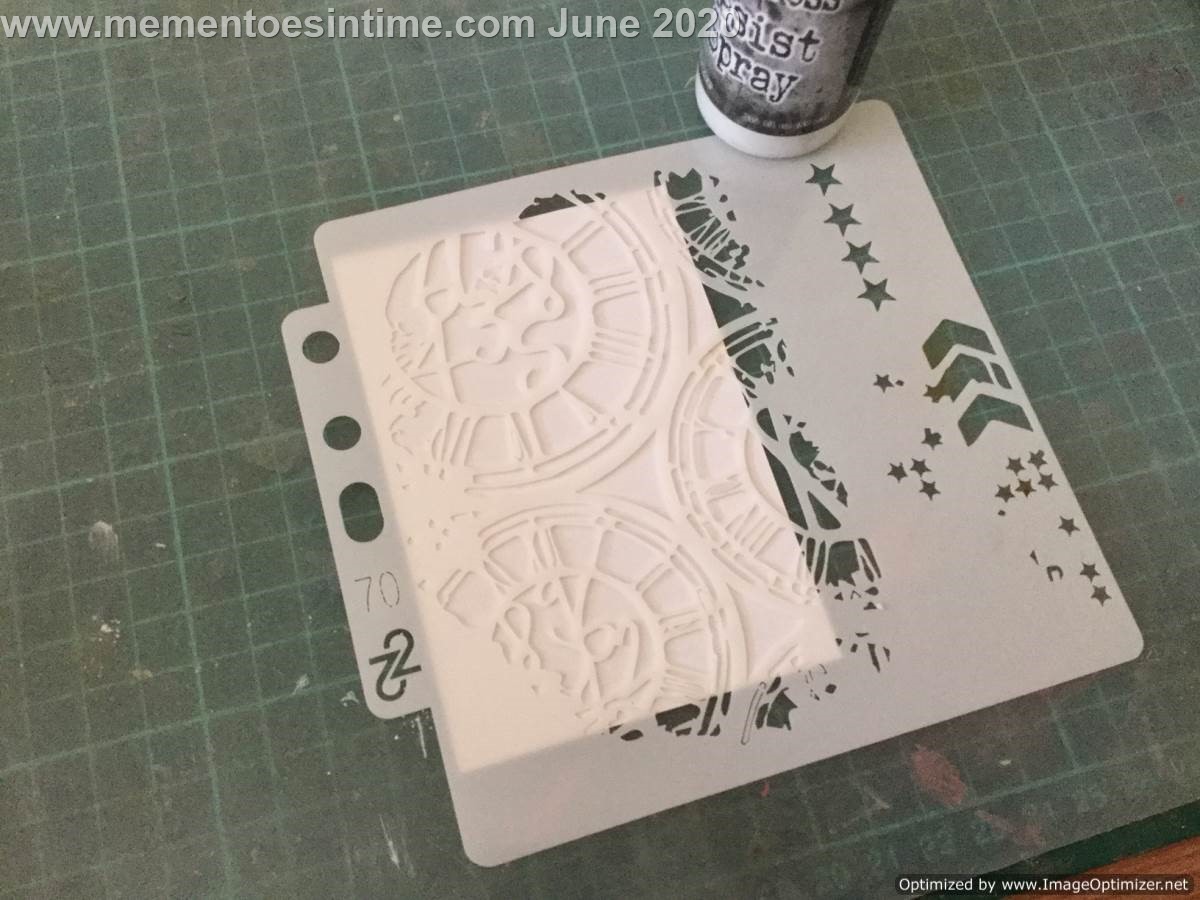 I had a lot of fun with using stencils and I will post some of the results below. Warning, this spray goes everywhere and I mean EVERYWHERE. I found spray on my wall, carpet and desk until I gave up being stupid and following the suggestion to spray your resist spray inside a box, just like when you use spray paints.
It seems to dry quite quickly, so you don't have a lot of open time to wipe off your surfaces. If you are using stencils, then have a tray or container of water nearby to dunk your stencils into - you can clean them later but just get them into the water.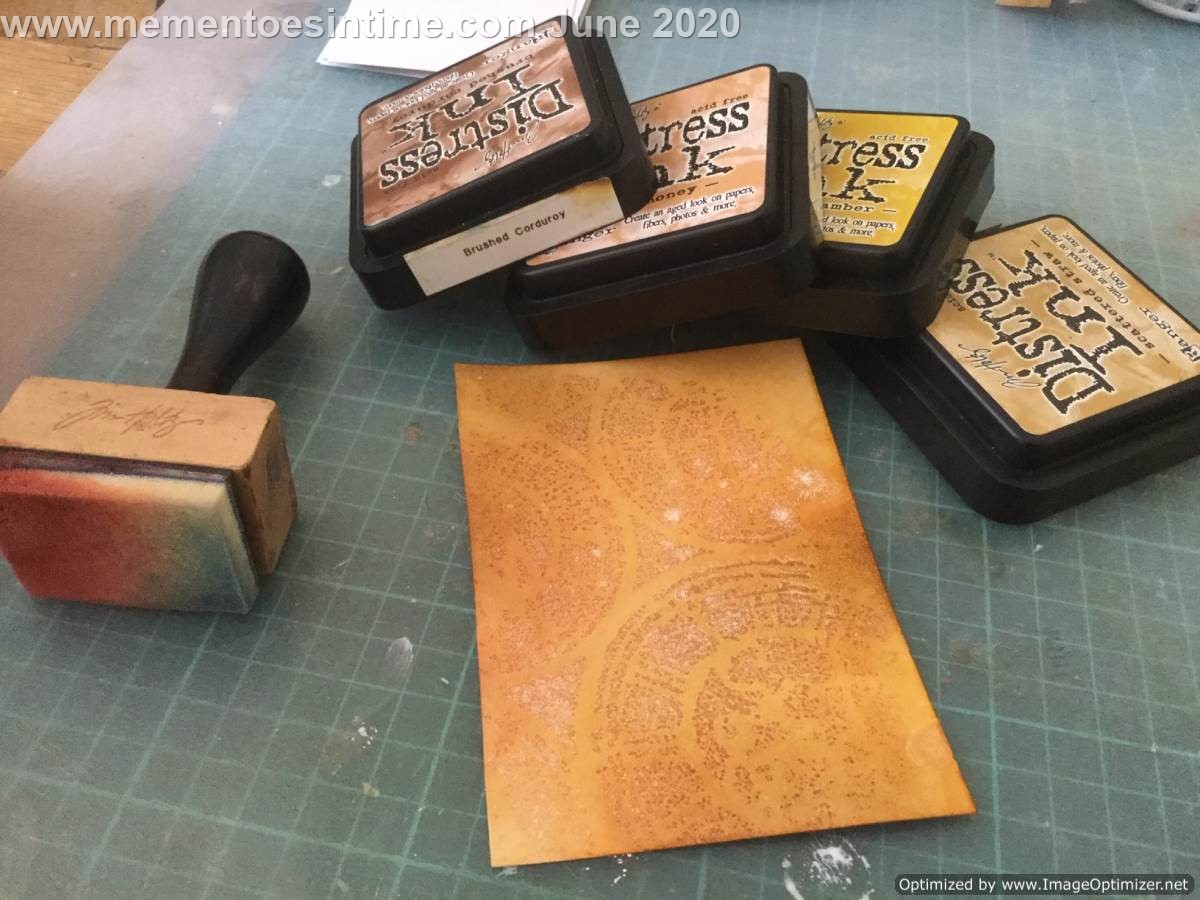 Basically, you can either spray through the stencil, in which case you will get a mixed amount of coverage, or you can take a small brush and paint through the stencil but bear in mind how quickly this stuff dries if you are intending to add embossing powder to it...more on that later. Here, I have gone in with my Distress Inks and you can see that the ink behaves differently on the areas that the distress spray has attached to.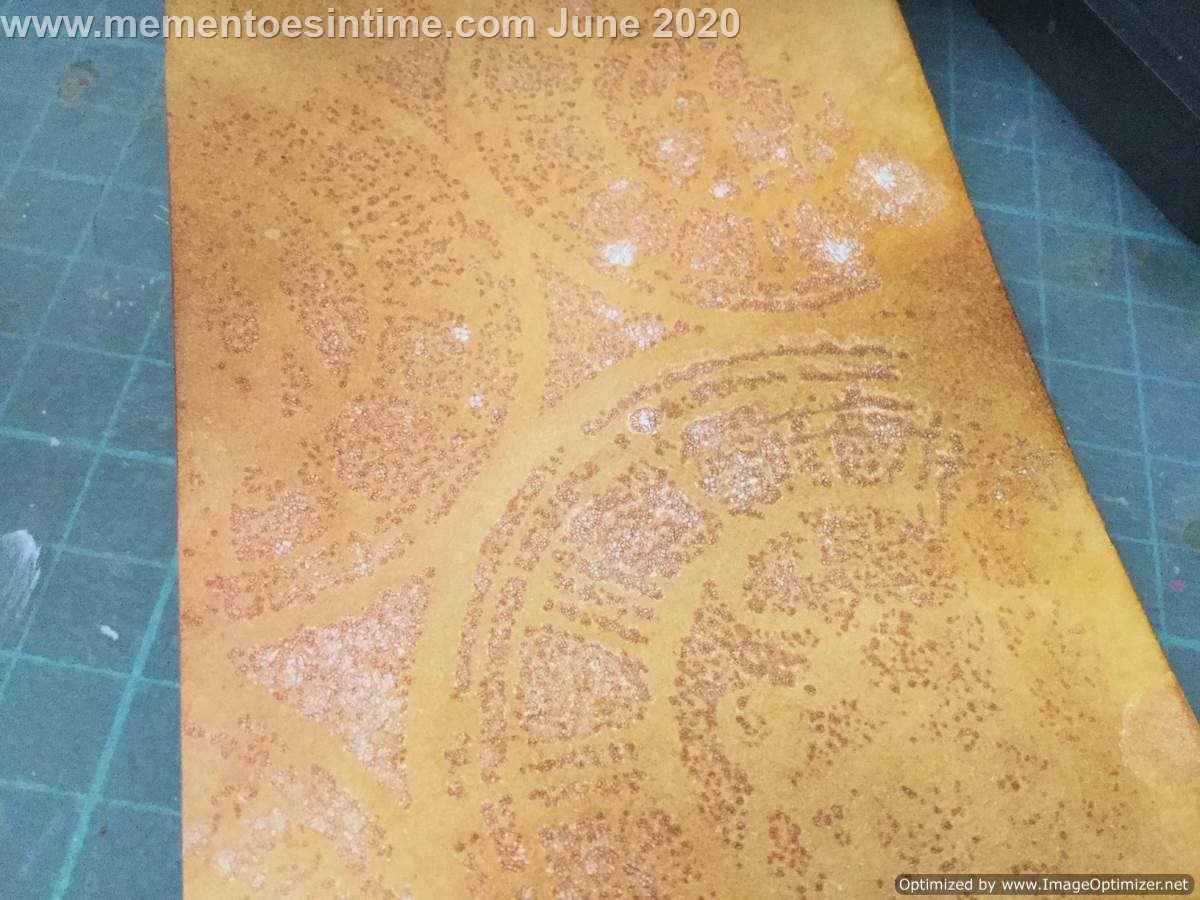 In this example, these areas appear darker since the spray was still a little wet when I applied the ink but there is clearly a speckled texture from the spray.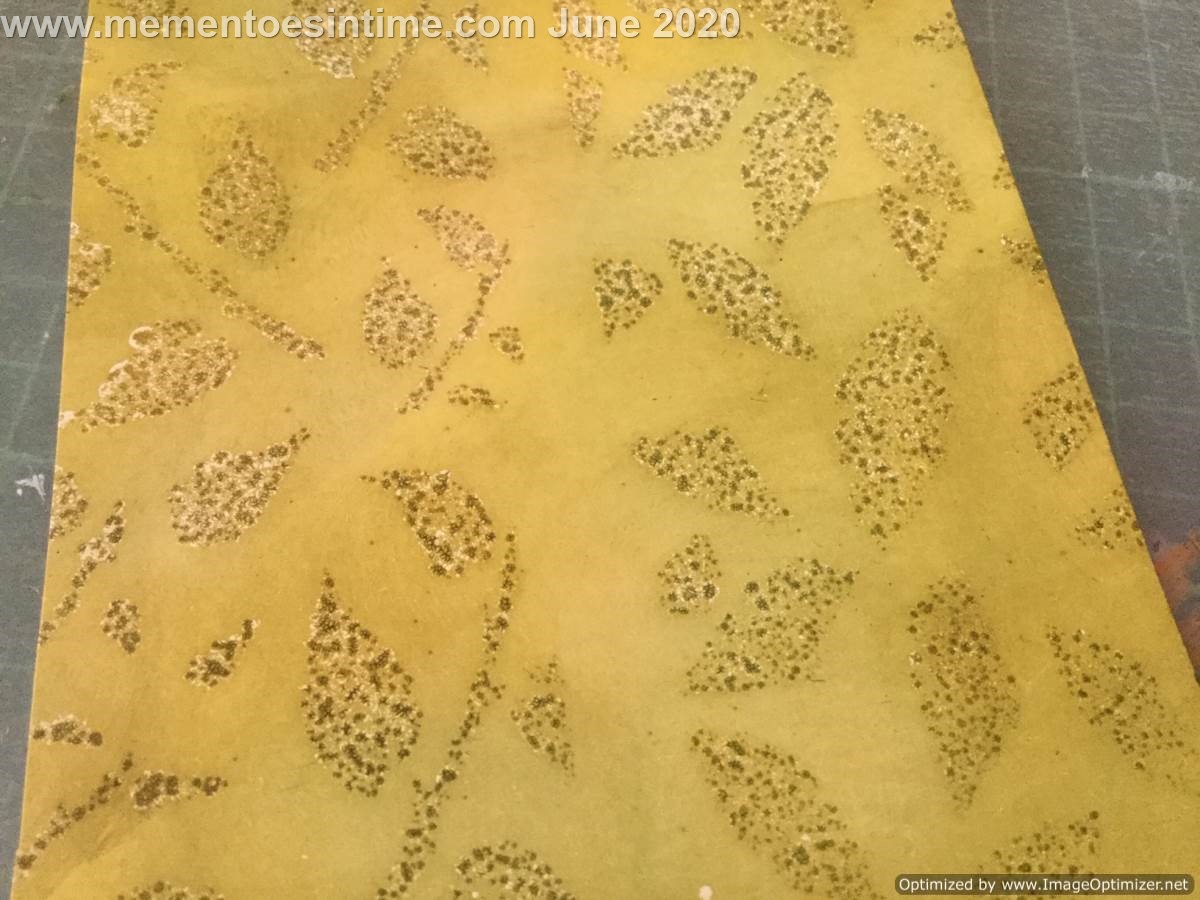 Here is another stencil example that shows the texture effect much more.Getting a good coverage means that you will have a lot of spray that seems wasted inside the spray box and on the stencil itself. You can make use of some of it though, more on that in the next post on using embossing powders.

Here is super quick card made with the distress glitter acetate flowers made in an earlier blog post.
I hope you have enjoyed reading this short post. Drop by again for some more examples and techniques using Distress Resist Spray. Next up, we will use Distress Resist with some embossing powder and also re-use the 'wasted' spray that you will have on your stencil.