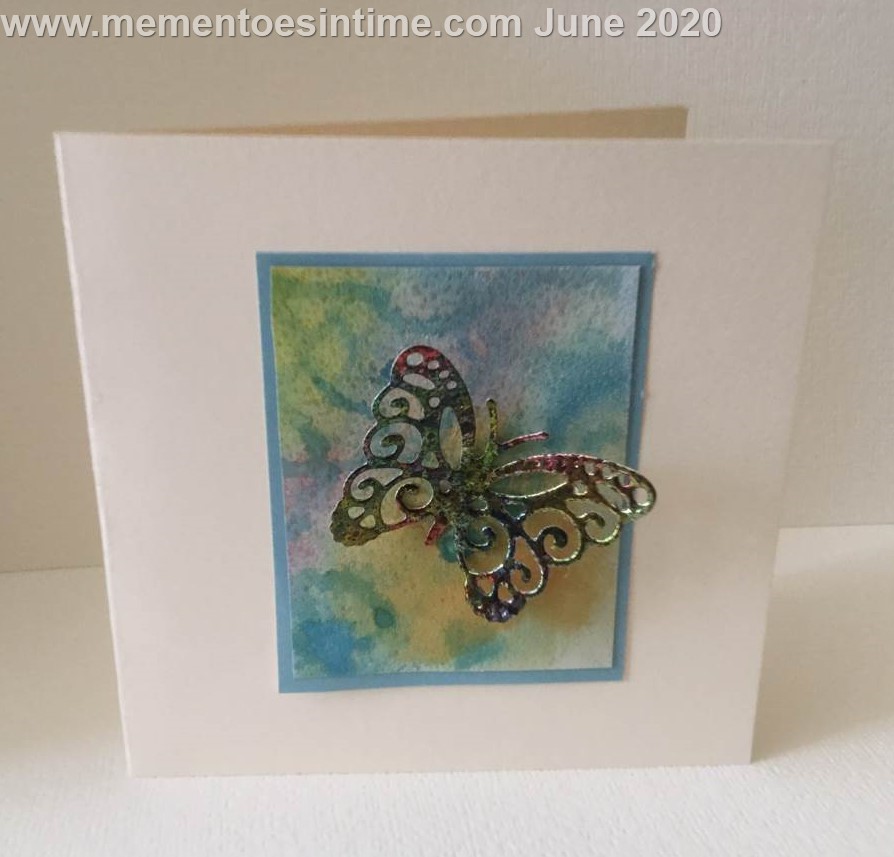 Continuing our mini-series on using Distress Resist Spray, here are a couple more techniques for you. I purposefully shied away from just doing the basic background first, as it seems so obvious but I had better cover it, as it is probably the most usual way to use this product.
Technique 5 - Basic Sprayed Background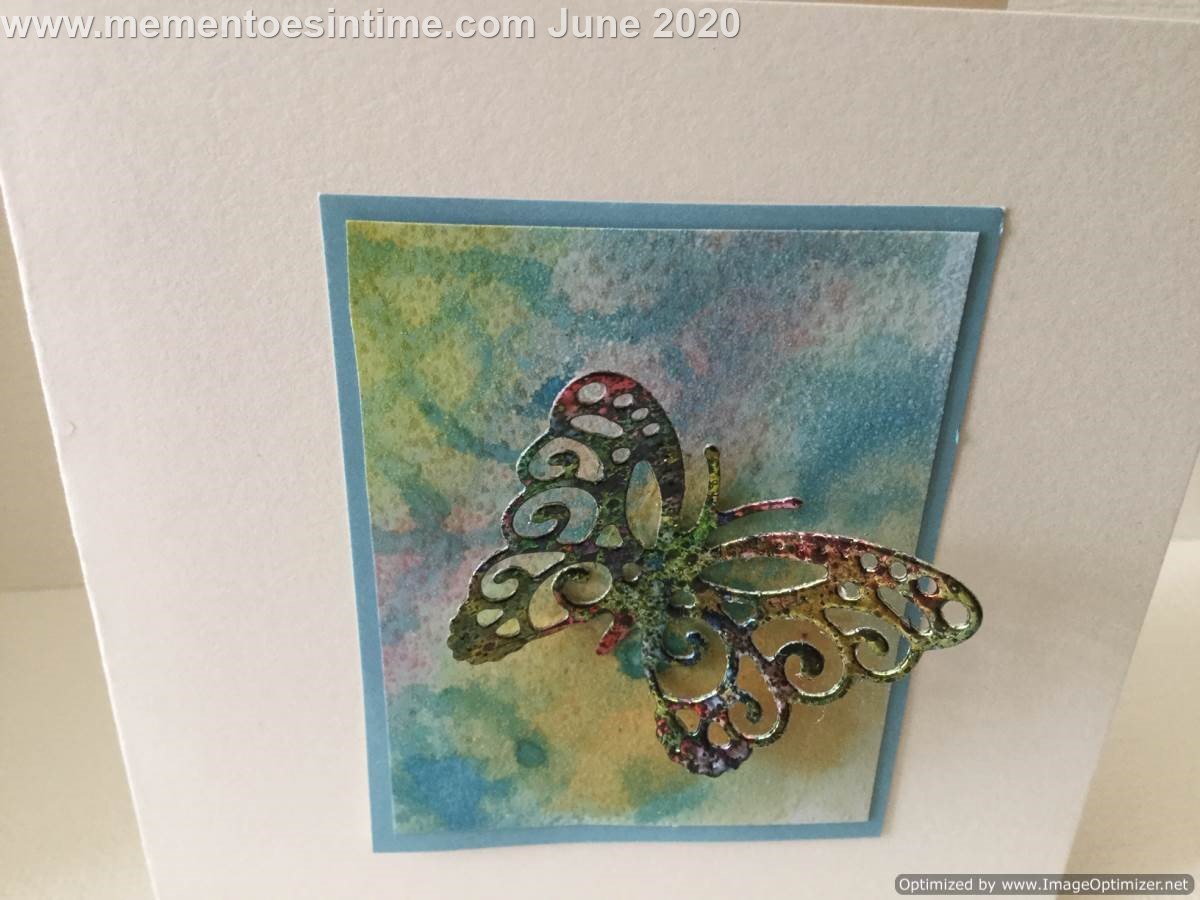 Basically, you just spray your card with the resist spray. Either you can hold the spray further away from you card and press the plunger quickly to get a finer style mist as you can see with this card here, or to get bigger splodges, you can move the card closer and press the plunger slower and more purposefully. This will give a different effect that is more like the one shown in the Christmas card in the previous blog post.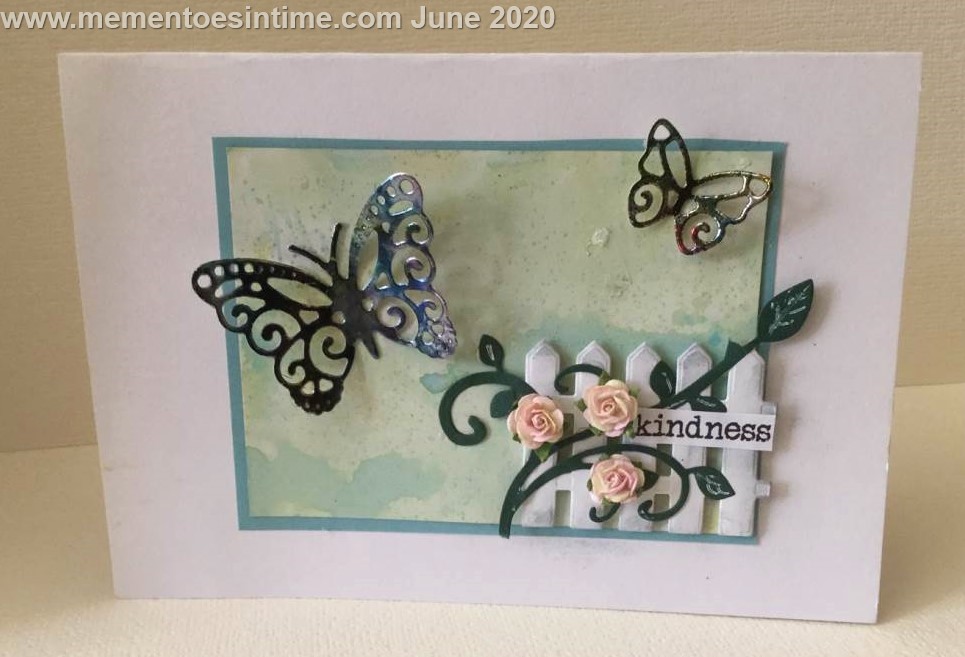 Either way, you get a lovely textured finish which you can then create a background with by dragging your card through some Distress Oxides. The effect that you get is completely different from the embossed effect covered in the last blog post.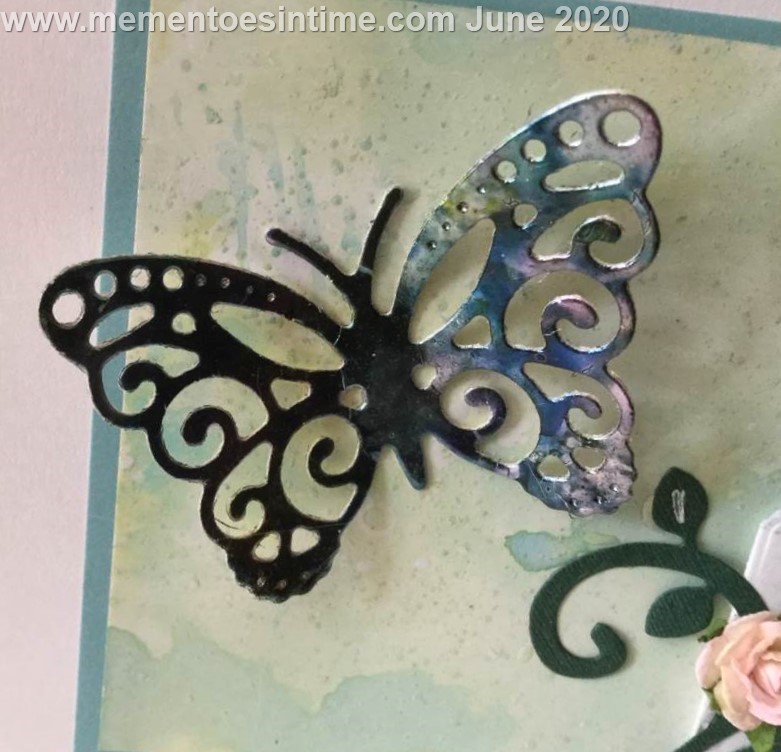 Here is another card using the same technique.The embellishments on these two cards will be covered in the next blog post.
Note that the effect will be different depending on whether you spray and then create a background or create a background first and then spray. Spray the card first and the effect will be more transluscent or spray afterwards and the spray will protect and show the colour that is underneath. This card below illustrates the second effect.
Technique 6 - Layered Sprayed Background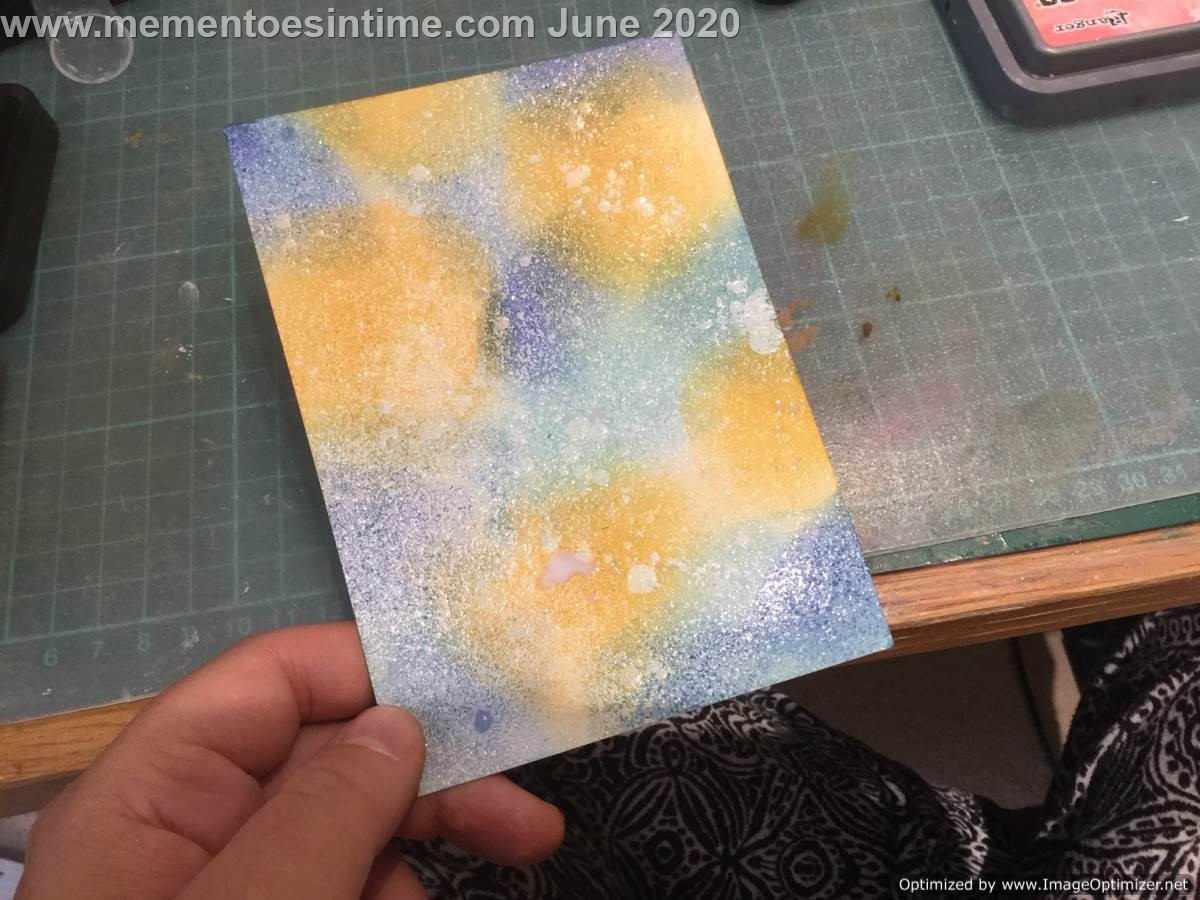 Here I am trying to recreate the card done by the wonderful Jennifer McGuire on her youtube video. Mine didn't turn out anything like as good as hers but what can I expect! I am using a mix of Distress Oxide and normal Distress inks here to create a background. The trick is to use a colour then spray the card lightly with resist spray, then add another colour and repeat. The idea is that the resist will show the colour underneath, so adding different colours to the final piece.You can also add bigger splots of resist spray for variation.

Top Tip:

You need to be careful here because if you add too much spray on each layer there will not be enough 'open' card that is not sprayed that you can add further colour to.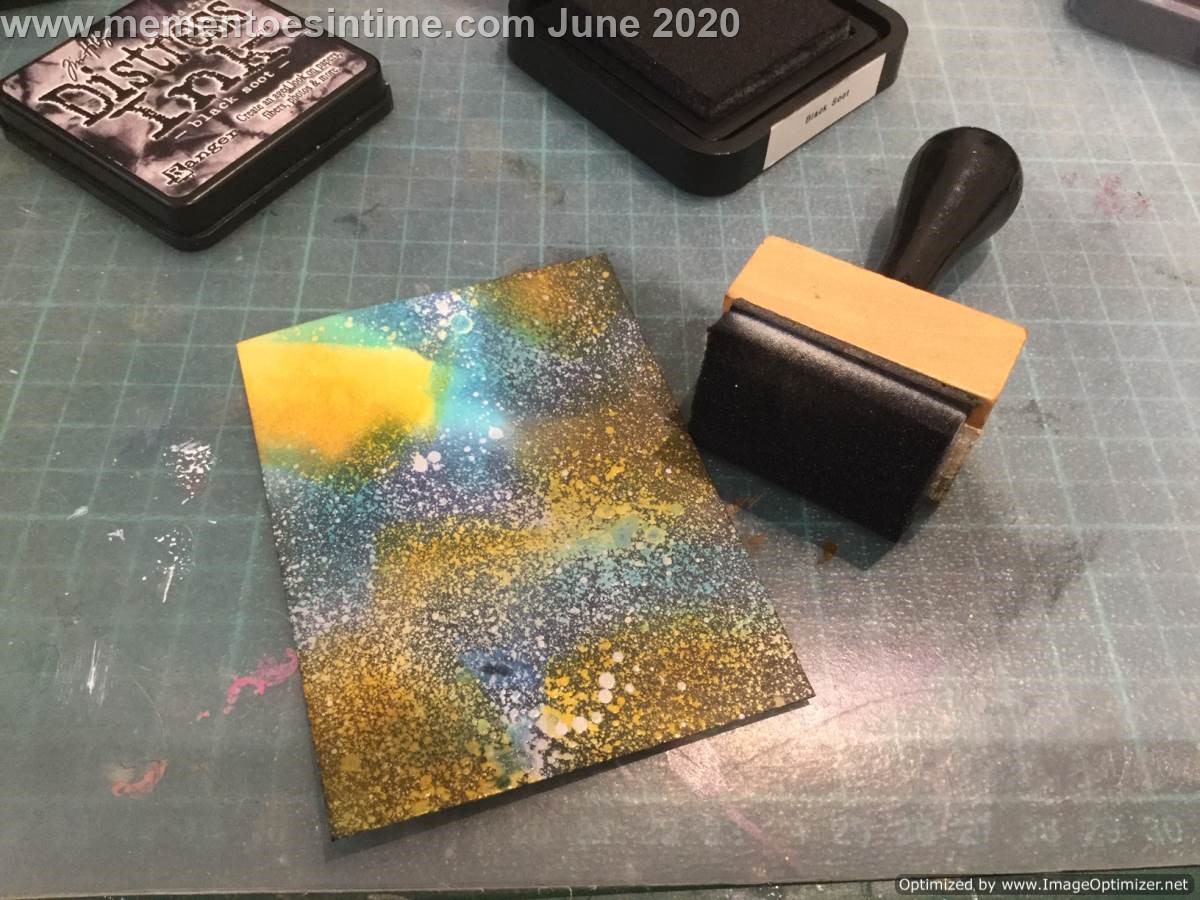 Next you can go in and add a dark colour like Black Soot Distress to cover up the rest of the card. The final effect is supposed to resemble a galaxy effect.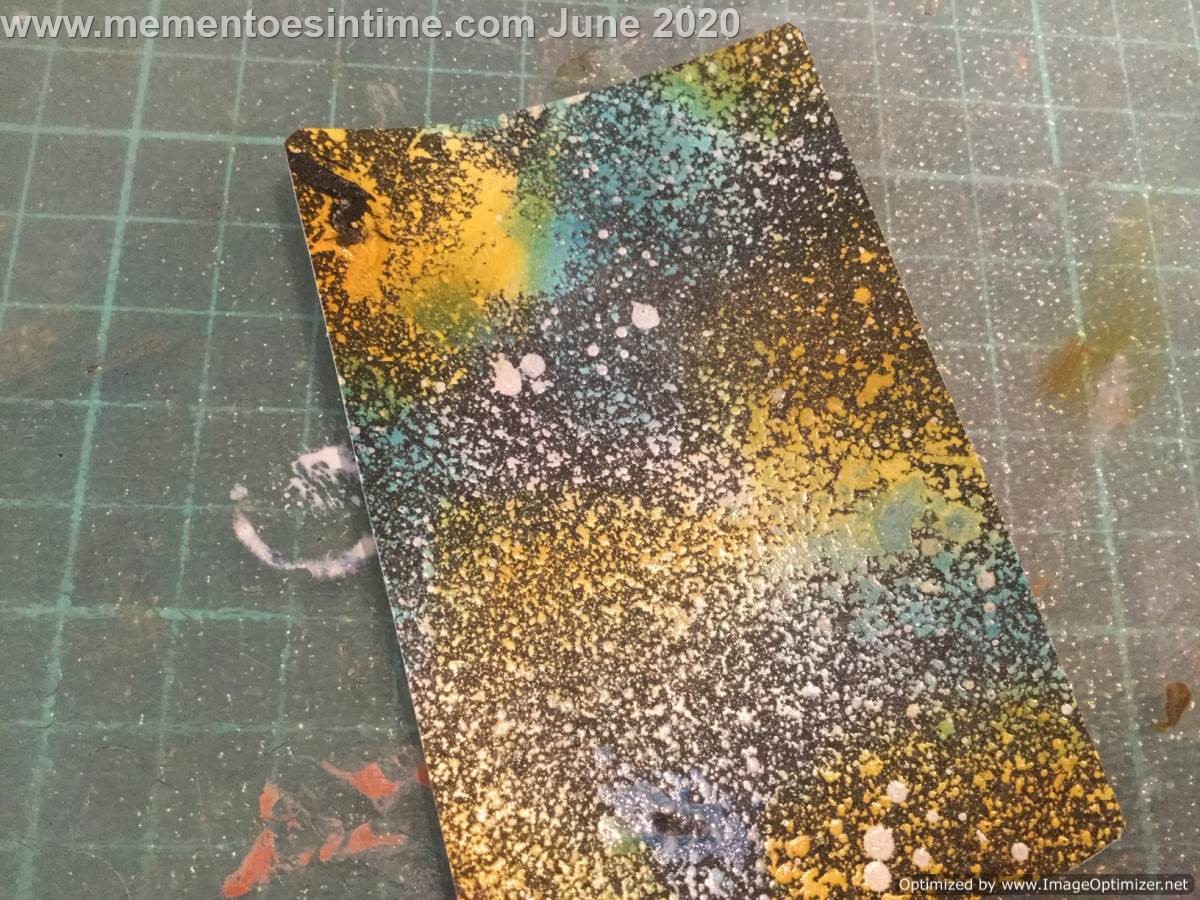 The finished result shows how easy it is to go over the top with the spray. I think there should have been more open card so that the colours showing through were not so dominant. You can see that I have had problems getting enough of the black colour down to look like a starry galaxy sky. But you get the idea! If you want to see it done perfectly and with a finished card using it to boot, then check out Jennifer McGuire on youtube.
Thanks for reading! The final part will be next up and will look at getting metal effects with this spray.