| | |
| --- | --- |
| Posted on August 21, 2011 at 11:30 PM | |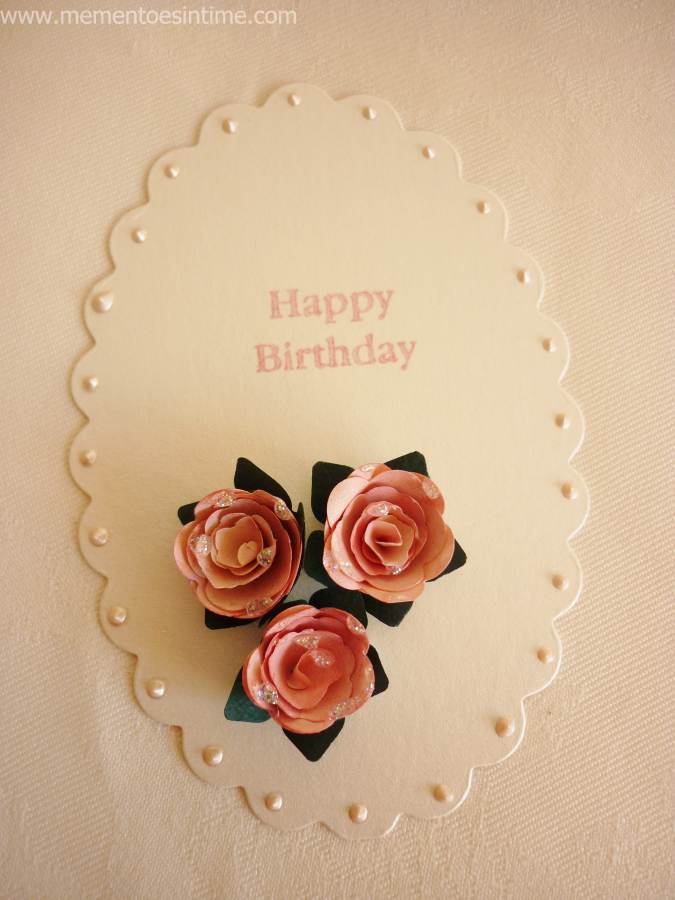 I use paper flowers quite a bit on my cards but they can be expensive and sometimes you can't find the exact colours you were looking for. So, I thought I would do a post on one way to make paper roses, which is easy and quick to do.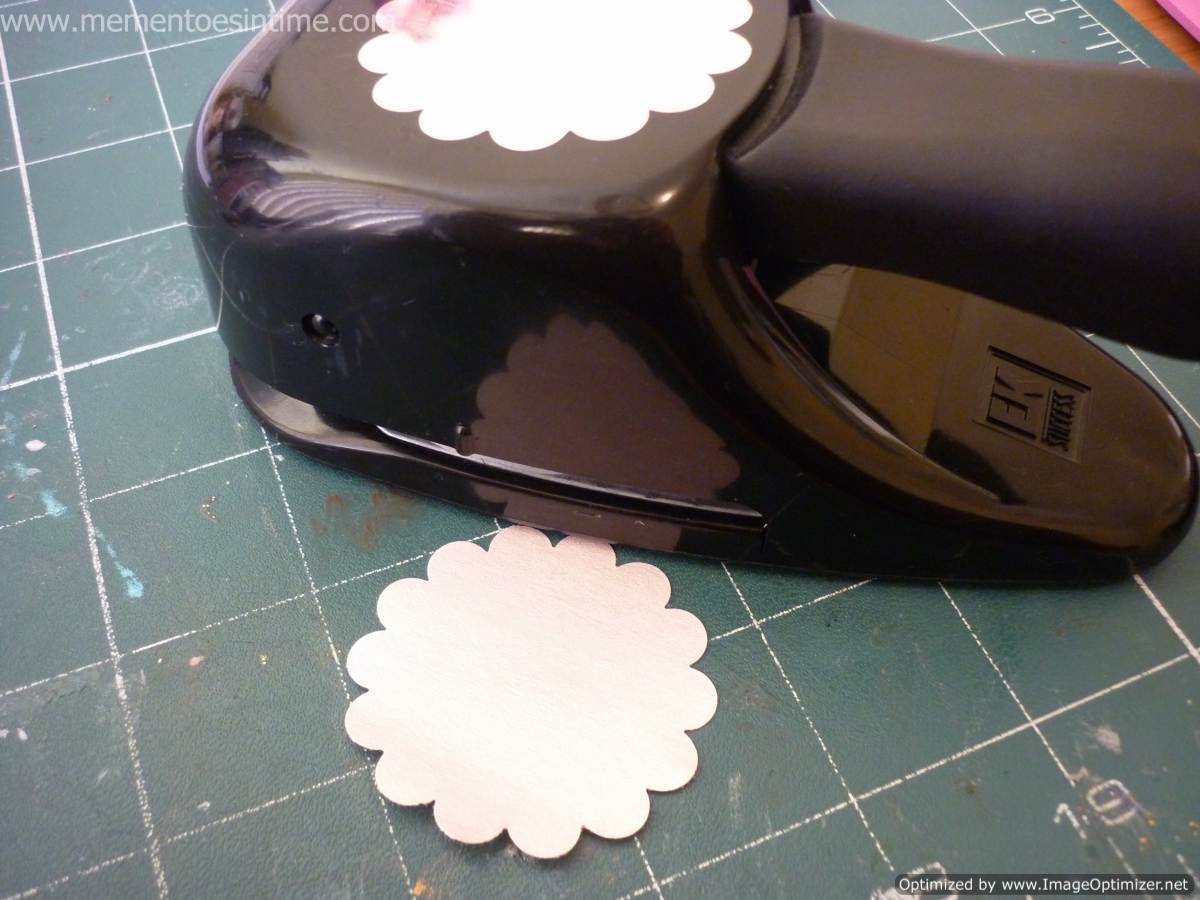 First of all, you just need a scallop circle. I have used my scallop punch but if you don't have one, you can use the smallest scallop circle template, available from the 'Free Stuff' pages.
Tip: Thinner paper is best, as this will make it easier to roll.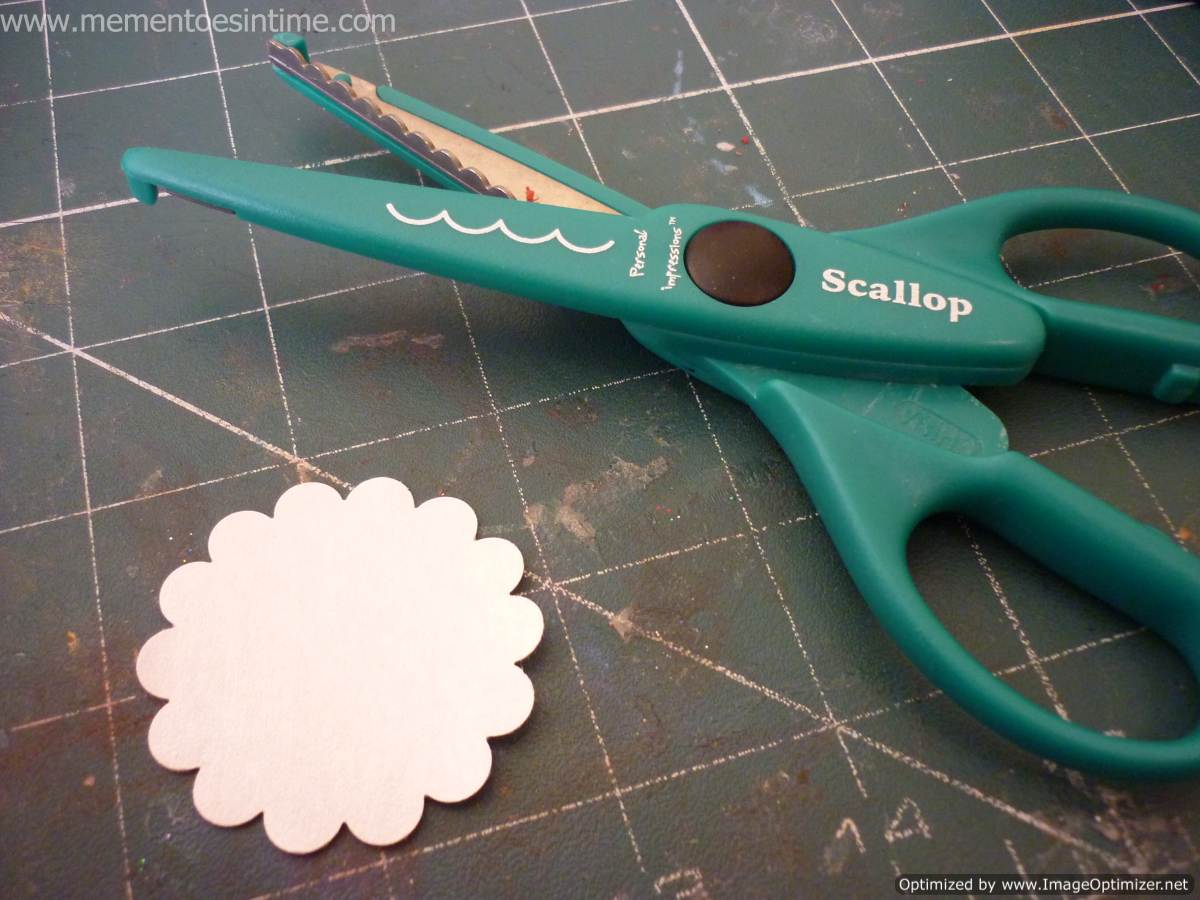 Next, take a pair of scallop scissors and cut around in a spiral from the outside into the centre. You don't have to use scallop scissors, you will still get a rose but if you have them, they help to define the petals.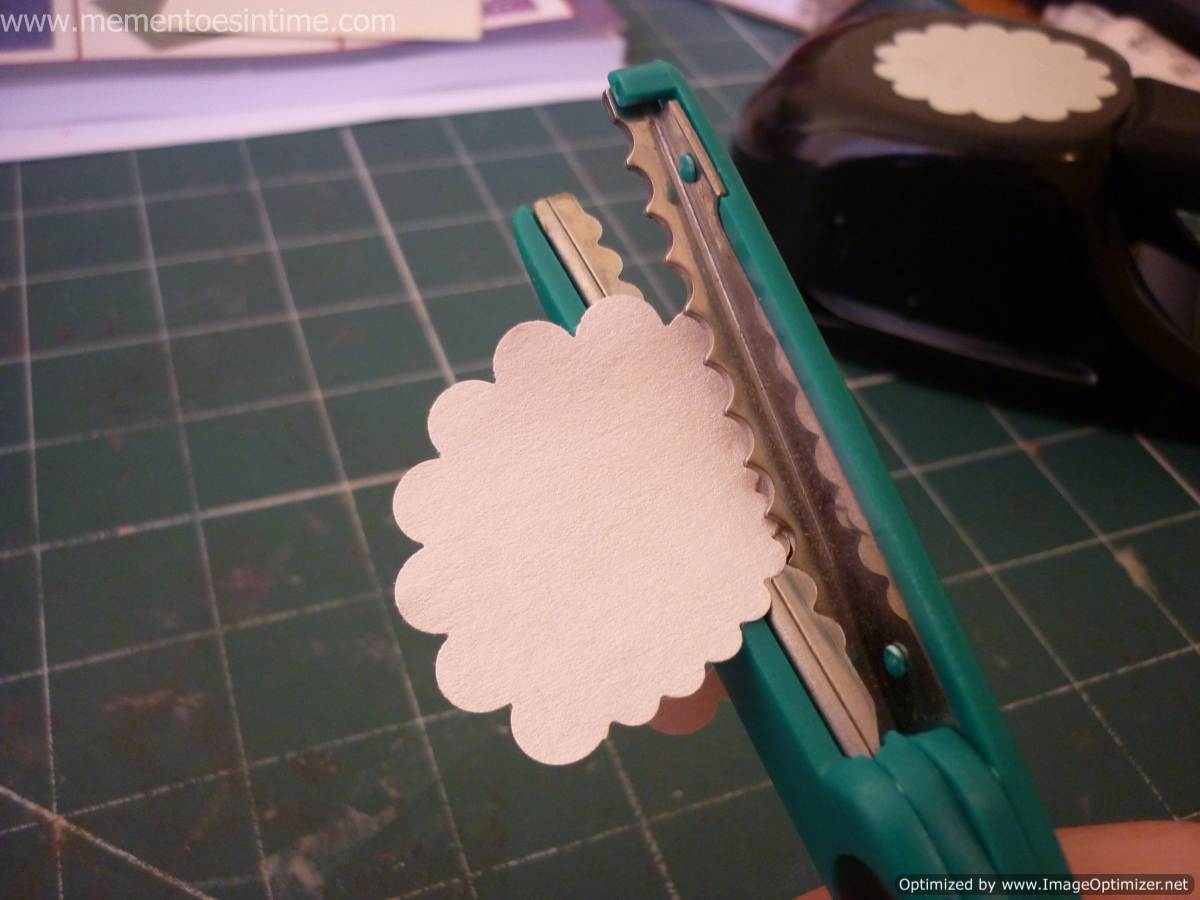 Once you have a spiral, you can dust around the edges, this will give definition to the rose.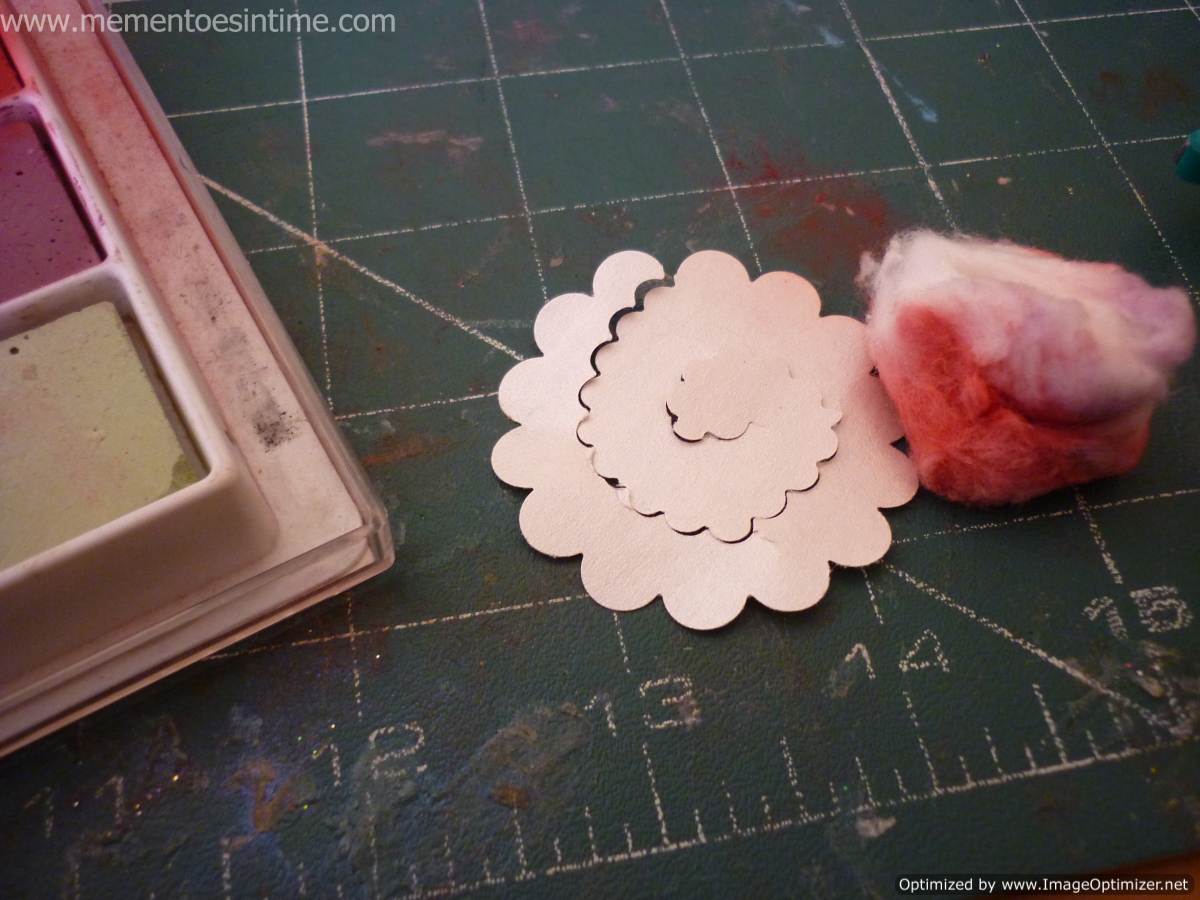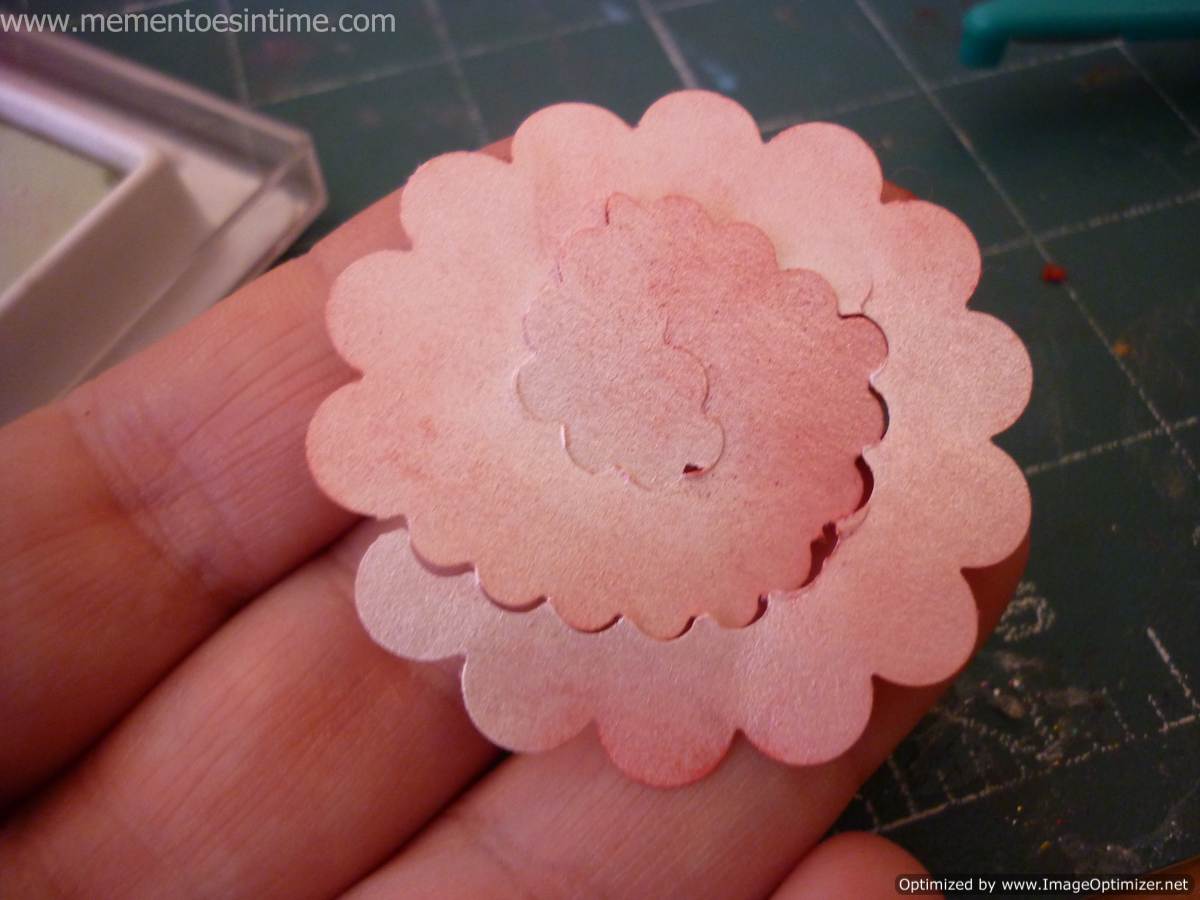 Now you can start to roll up the paper from the inside of the spiral to the outside.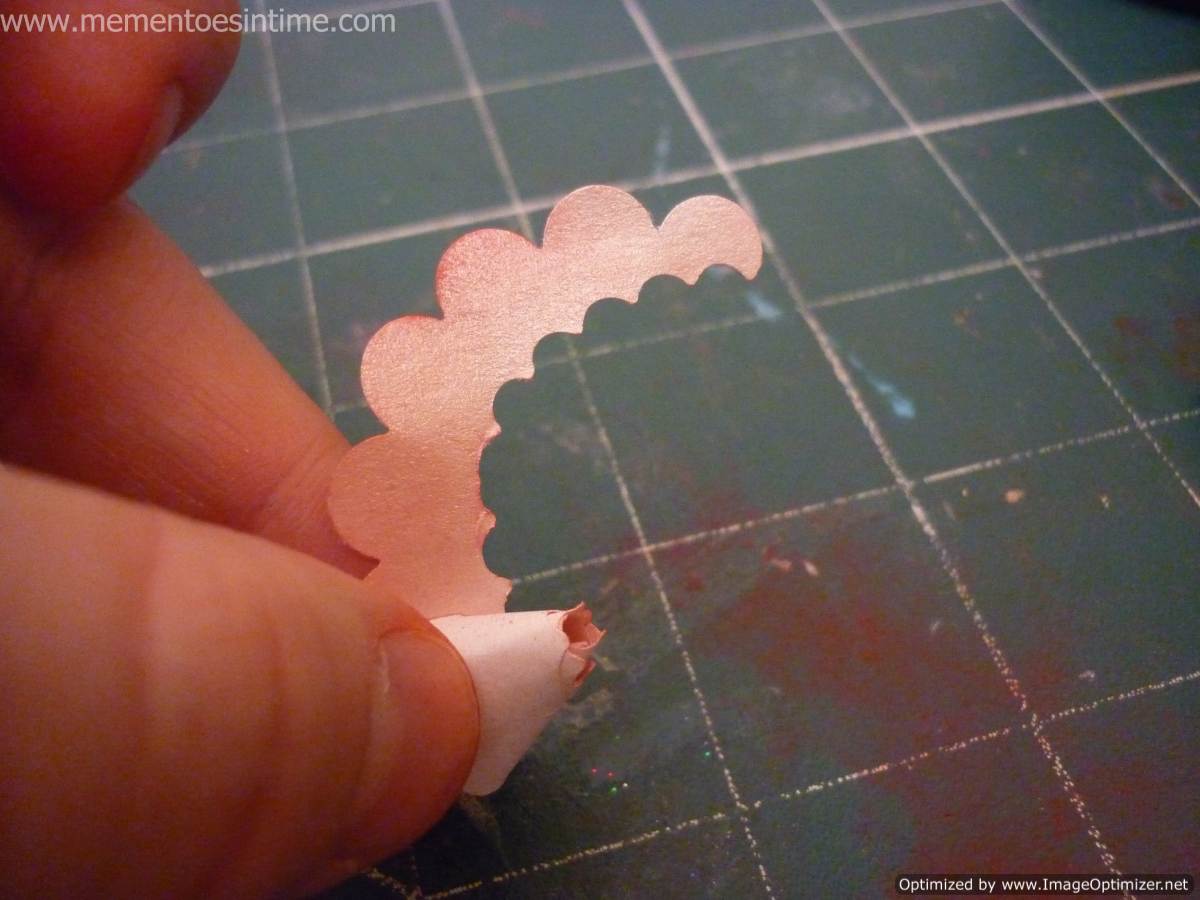 Let the flower sit and relax, so that it opens out a bit and then glue the flap, to secure it.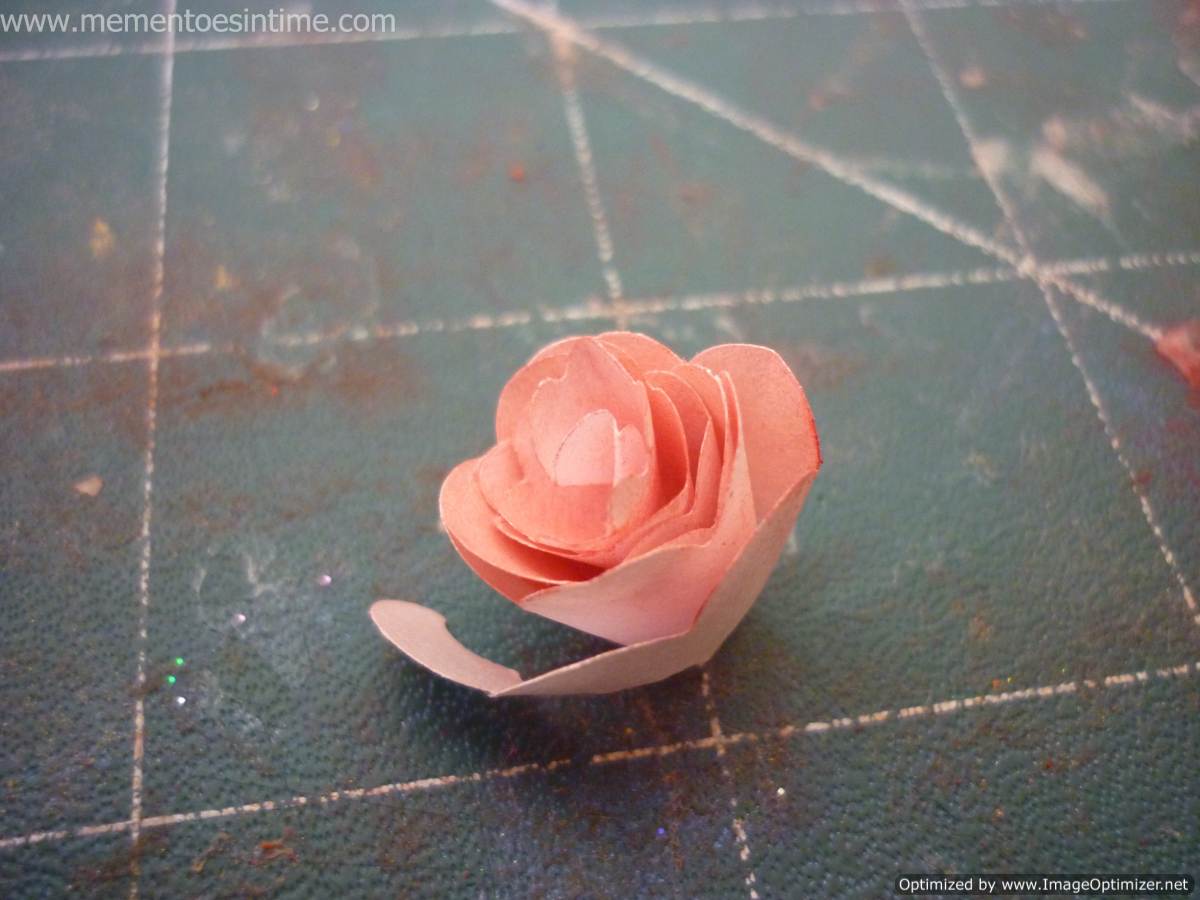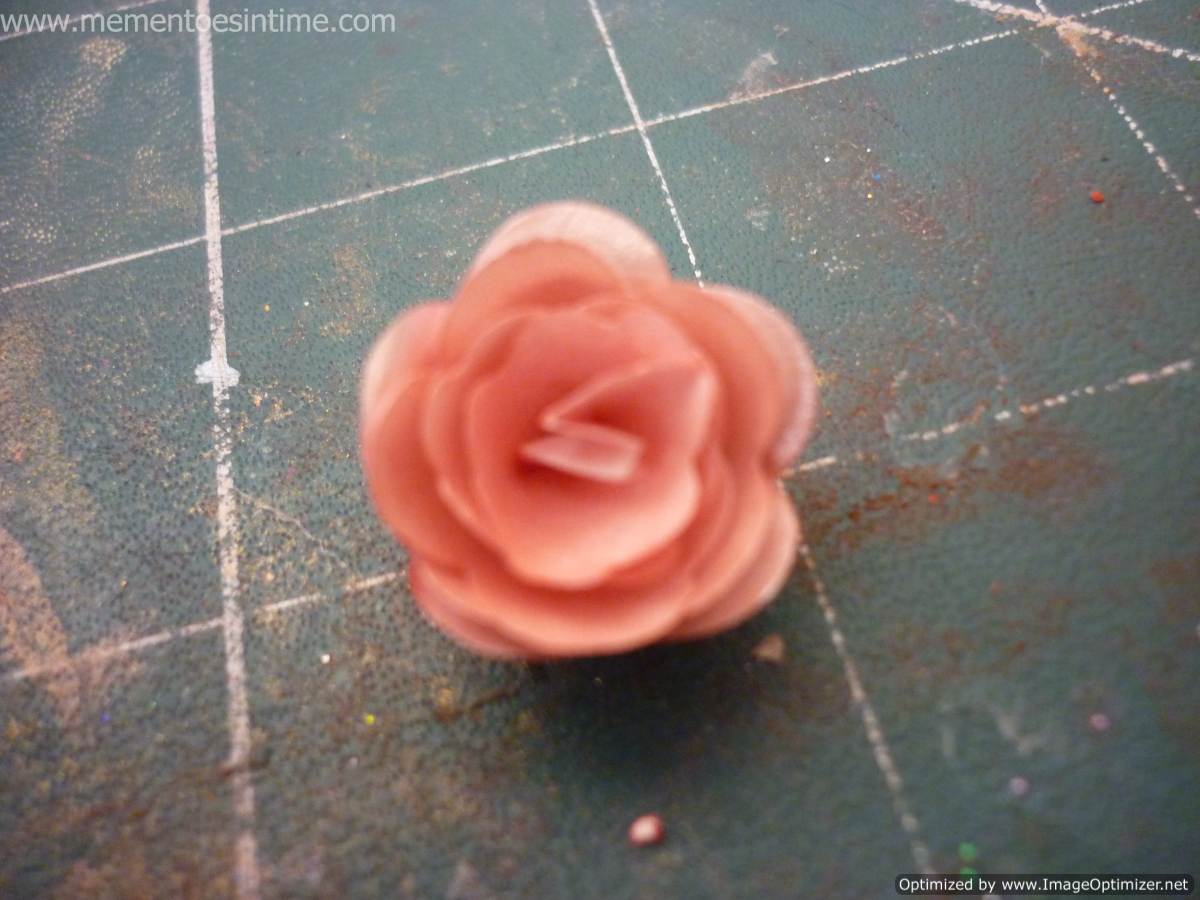 To make the leaves, take a five point flower punch, or you can use the small flower from the Layering Template Number 2 and cut from dark green. Then fold up the petals into the centre and glue the rose inside.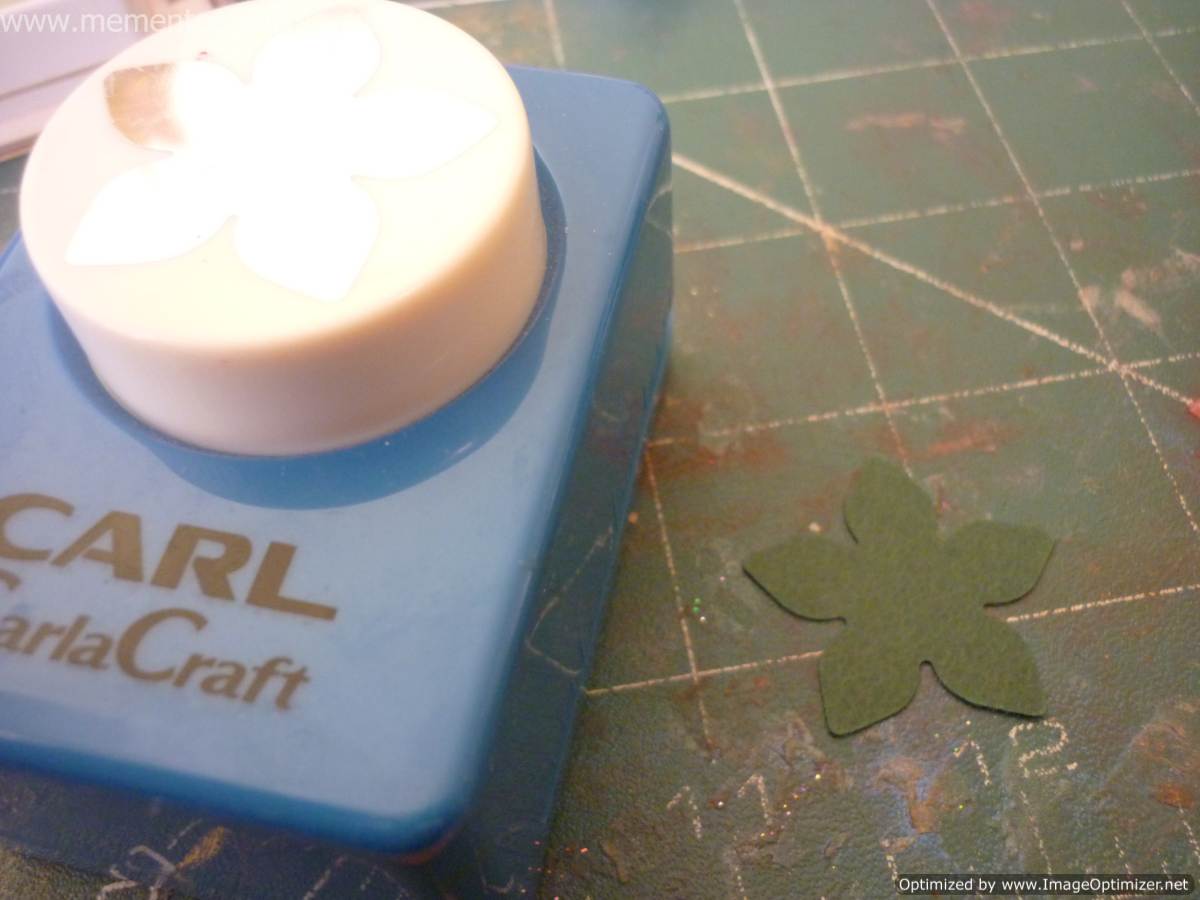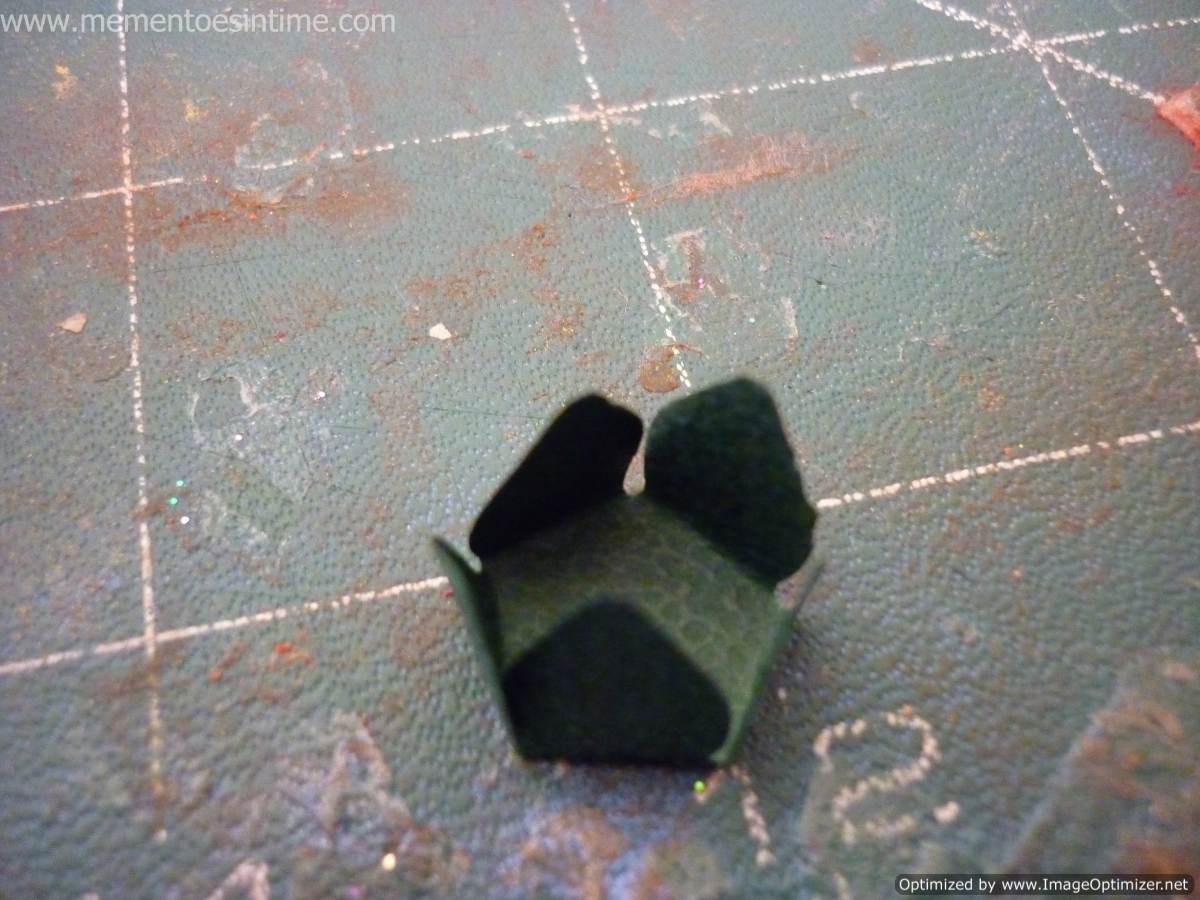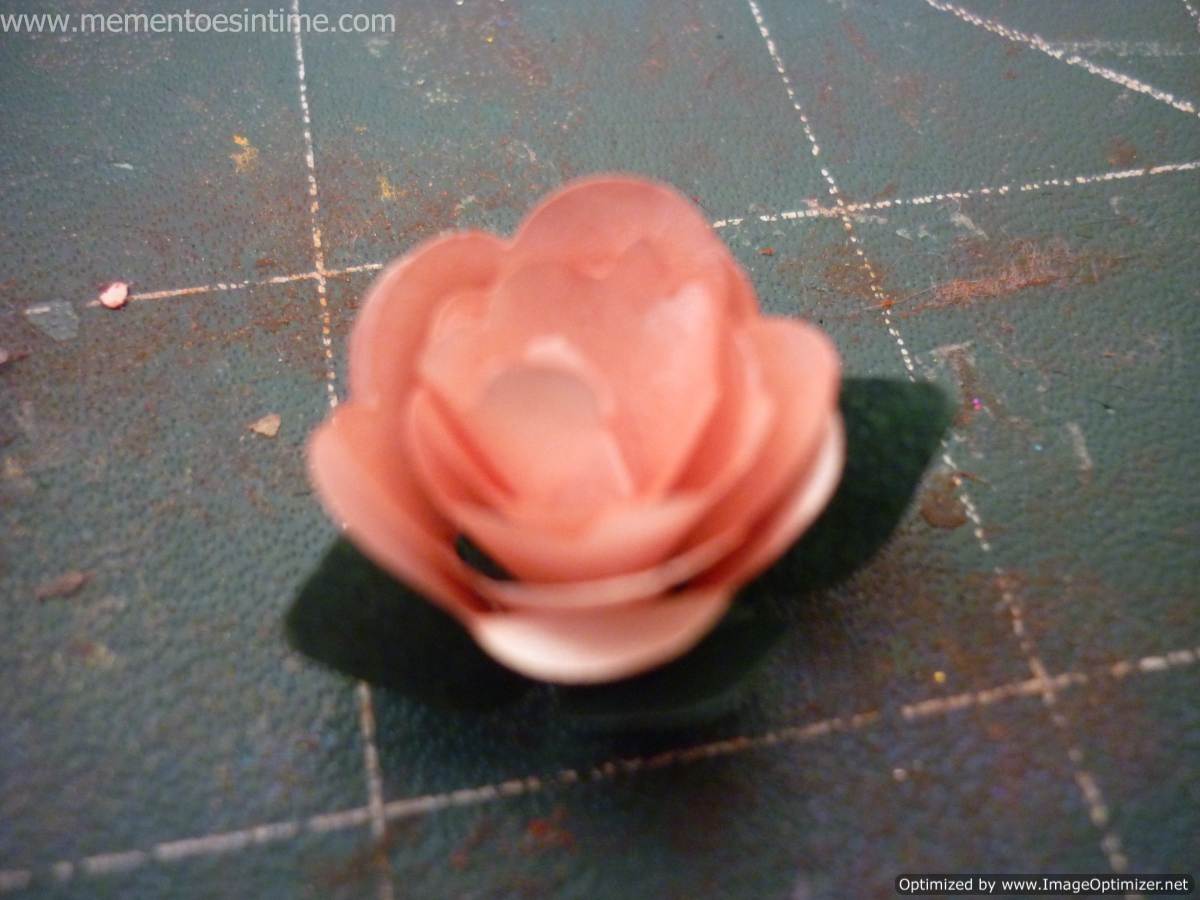 Make two or three roses the same way and you can arrange them on your cards and tags. On this tag, I have added a few drops of glitter glue on the petals to look like dew, although I have probably over done it a bit, less is always more!